Knorr Cap Cay
This is a very popular Chinese Indonesian stir fried vegetable dish. There are so many kind of cap cay variations. Try to specialise your own, by adding Knorr as your secret recipe. Prepare to impress your customers.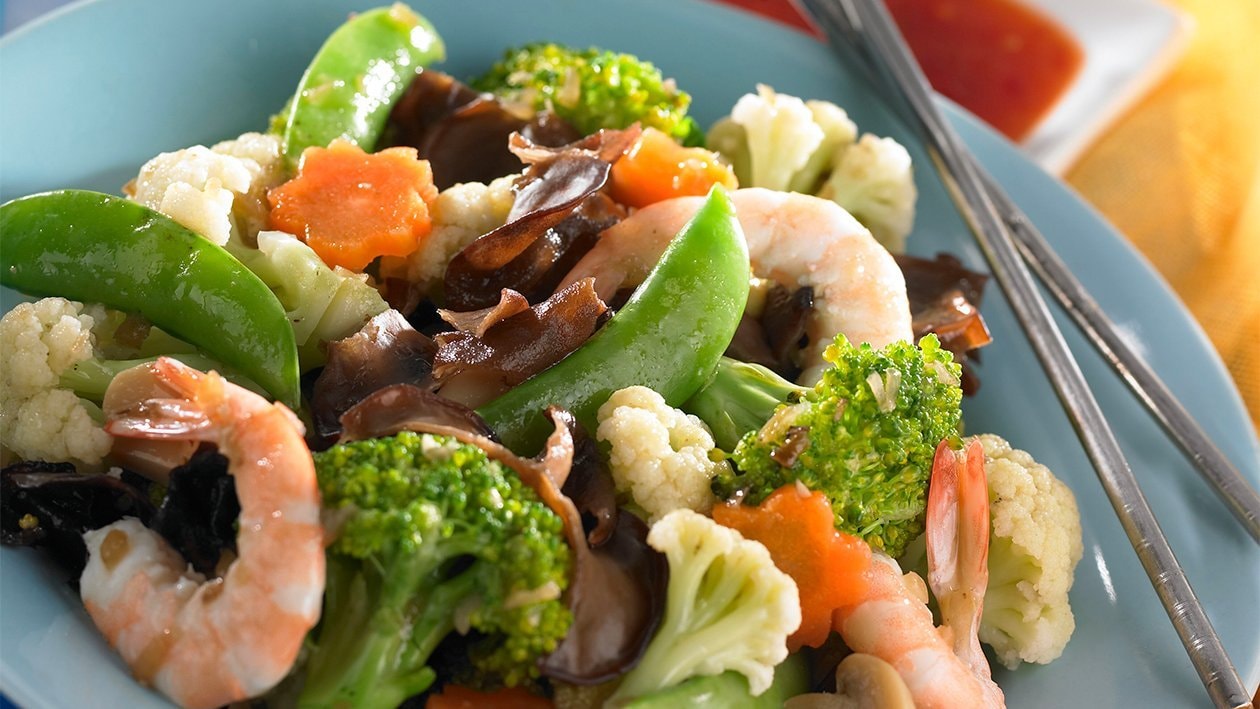 Ingredients
Making the Cap Cay
Preparation
Making the Cap Cay

Saute garlic and ginger until fragrant with margarine and enter the meatball, canned mushrooms, ear mushrooms and sauteed shrimp and then back.
Boil carrots, and cauliflower until slightly advance wilted, then stir into the input earlier and stir until blended.
Put water into the stir before, wait until boiling, then input maizena flour and stir until blended.
Season cap cay with Knorr Rostip, Knorr Oyster Flavoured Sauce, sesame oil and a little white sugar.
Serve with steamed rice.