Krawu Rice
Krawu rice comes from Gresik City, East Java. It's served on banana leaves with krawu meat, serundeng, noodles, and crackers. Not to mention the ever-present sambal! It's perfect for diners looking to explore new flavours.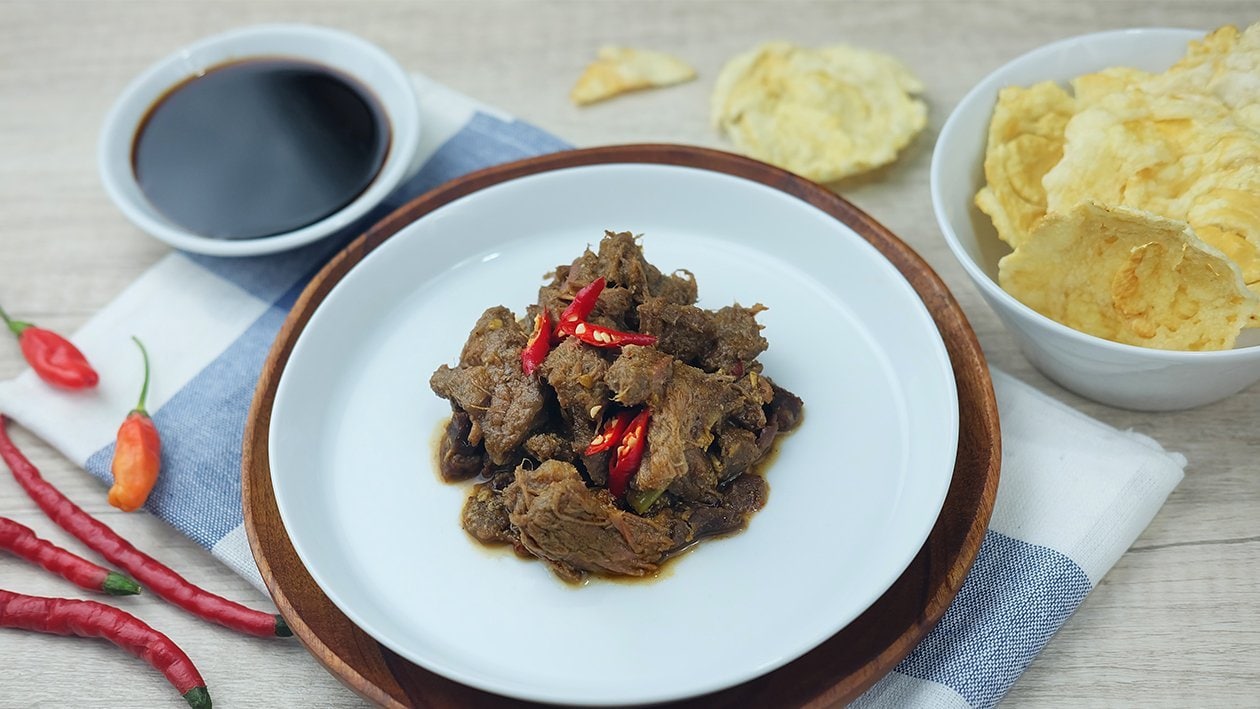 Ingredients
Cooking the Krawu
Knorr Chicken Powder 1kg

8.0 g
Accompaniments
Preparation
Cooking the Krawu

Cook all ingredients – except the coconut milk – in a pressure cooker.
After cooking, add the coconut milk simmer over a low heat.
Drain after cooking.

Accompaniments

Plate and serve the rice serundeng, fried noodles, garlic sambal and crackers alongside the krawu.