Lamb Curry
A variety of spices make this dish a solid favourite. The perfect combo of turmeric and coconut milk gives this dish its appealing  yellow colour.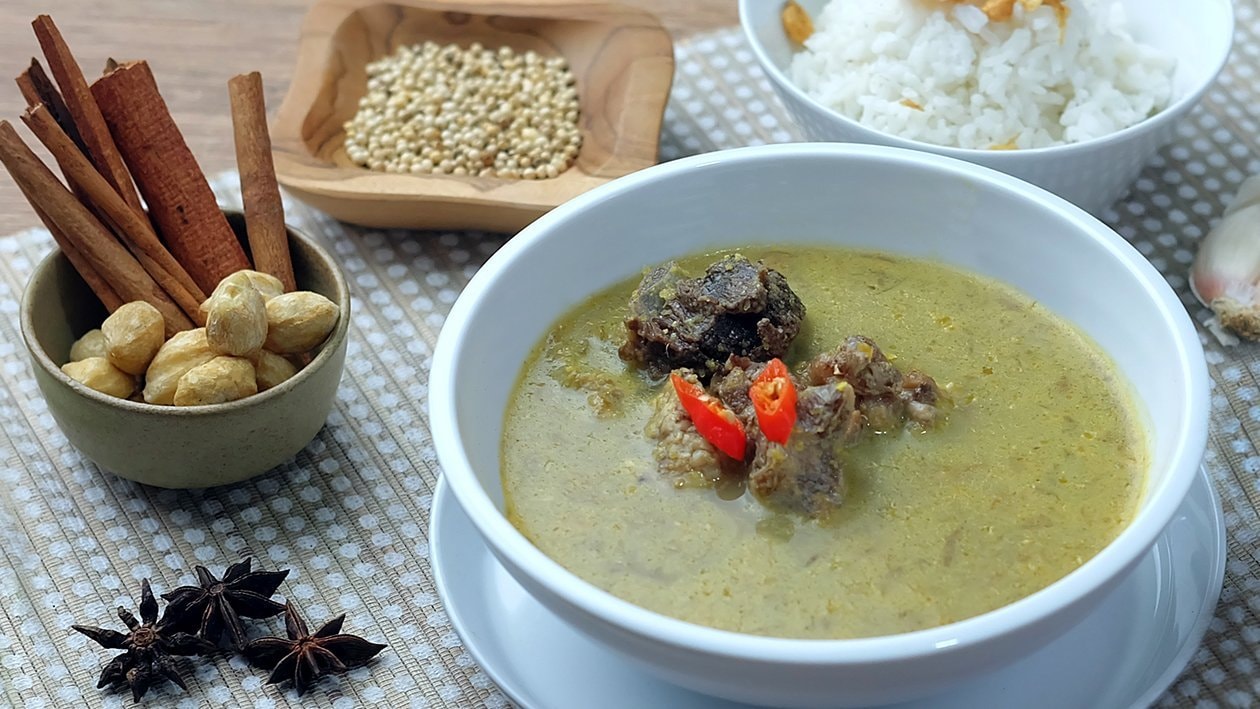 Ingredients
Lamb Preparation
Lamb thigh meat, cut into squares

5000.0 g
Preparing the Spice Paste
Red Chilli, crushed

100.0 g

Lemongrass Stalks, crushed

2.0 pc

Thick Coconut Milk

100.0 ml
Preparation
Lamb Preparation

60 minutes

Heat water to boiling, then add the lamb meat and ribs.
Cook for 15 minutes to remove the blood and impurities.
Dispose of the water and rinse the boiled meat.
Prepare the water, add the mentioned ingredients, lamb meat, and ribs.
Cook the meat for about 1 hour to make it tender.

Preparing the Spice Paste

20 minutes

Blend all the ingredients in a blender until it becomes a paste.

Cooking the Lamb Curry

60 minutes

Add the spice paste to the lamb and water.
Cook for approximately 1 hour.
Check the taste and tenderness. Add Royco Bumbu Pelezat Rasa Sapi to taste.
Plate and serve.