Read More
Massaman Fish Curry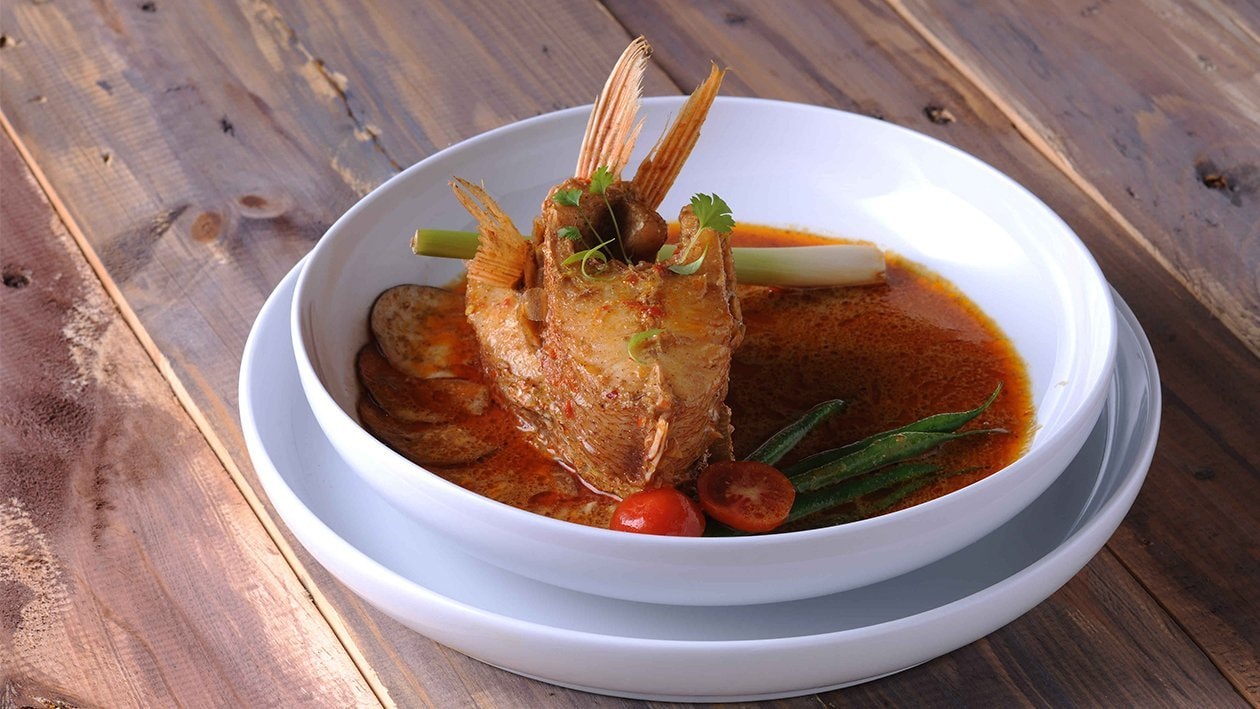 Red snappers are well known as soft and tender fish and can be easily blend with any spices. Blended with massaman curry spices with decorating color of beans, eggplants, tomatoes, and chilies make everyone's tongue be dance! Wanna try?
...
Ingredients
Making the Spices
Lemongrass (stalk)

1.0 pc
Preparing the Fish
Making Massaman Fish Curry
Thick Coconut Milk

50.0 ml

Tomatoes, diced and chopped
Preparation
Making the Spices

Mash the spice ingredients and sauté them well. Then, add Royco bumbu dasar ayam kuning and Royco Bumbu Dasar Rendang and mix them well.

Preparing the Fish

Wash the fish and smear them with limes and salt. Set the fish aside about some minutes. Heat the cooking oil into the frying pan and deep fry the fish. Let the fish become crunchy and turn off the fire.

Making Massaman Fish Curry

Re-sauté the mashed spices in a pan and pour the coconut milk and water. Mix them well. You can also add the seasoning as you want to. After that, add the fish into the mashed spices and cook them for 2 minutes.
Serve the fish curry with complementary ingredients.