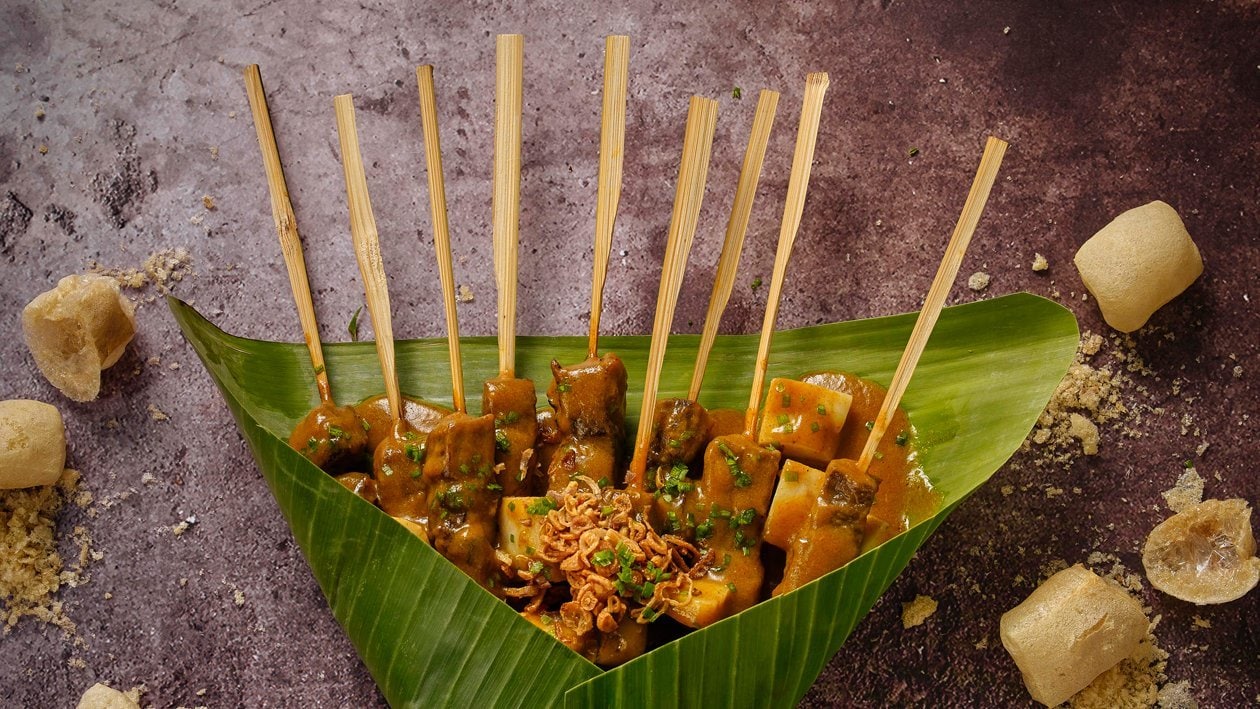 Iconic Sumatran food. The secret is on the spicy melted sauce!
...
Ingredients
Method:
Lemongrass (stalk)

50.0 g

Chilli, finely grounded

100.0 g
Preparation
Method:

Mix all the broth ingredients, then stir evenly.
Add the meat, boil until cooked and tender, and then drain.
Dice the meat, then arrange them on skewers.
Remove the oil on the broth surface, and then dissolve rice flour, mix well, then heat until thickened.
Grill the satay until you can smell its aroma and then serve it with Padang sauce, fried shallots and ketupat.