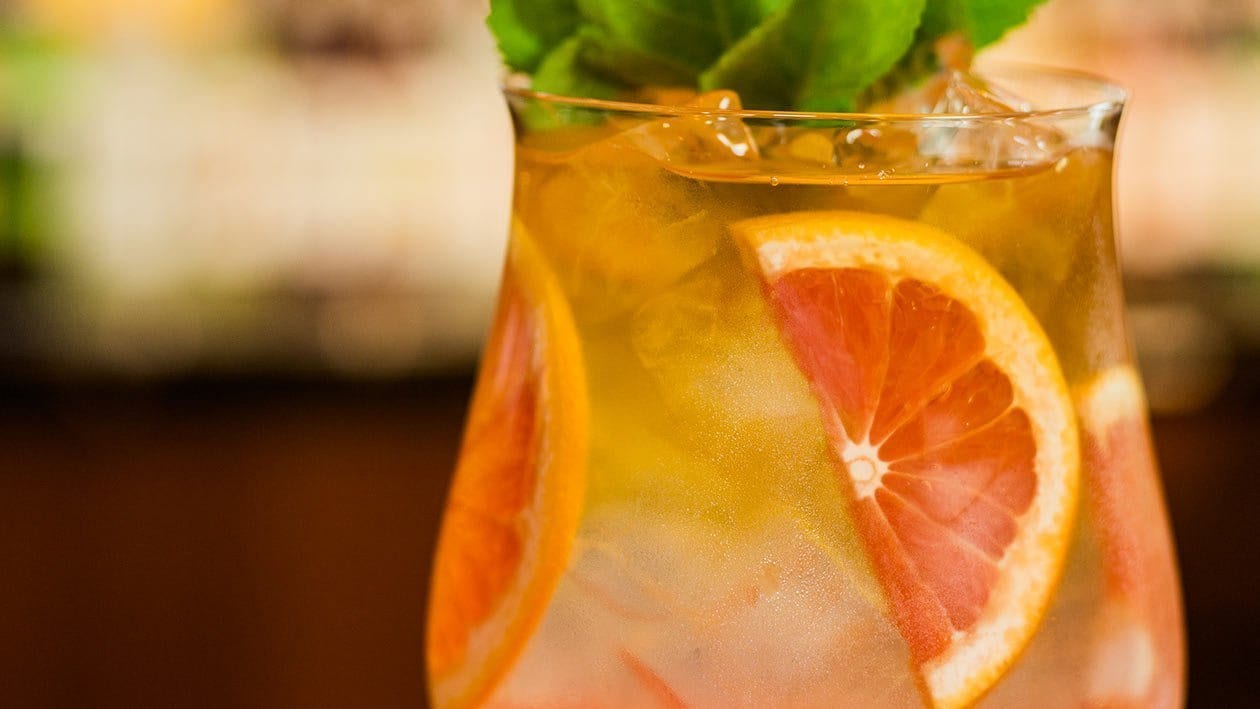 Grapefruit has a lovely colour which makes this drink Instagram-worthy!
...
Ingredients
Tea
Monin Pink Grapefruit Syrup

30.0 ml

Sparkling Lemonade

90.0 ml

Pink Grapefruit, sliced

2.0 pc
Preparation
Tea

Pre-brew tea - 1 tea bag in 200ml of boiling water for 4-5 mins. Cool and set aside.
In serving glass, combine Monin pink grapefruit syrup, ice, and sparkling lemonade. Stir well.
Add in pink grapefruit slices.
Top up with 100ml of pre-brewed tea.
Garnish with mint leaf and pink grapefruit.