Gnocchi with Cheese Sauce by Chef Deden Gumilar
Soft texture of gnocchi blends perfectly with a thick and savoury cheese sauce. With the basic flavour of Knorr Potato Flakes, this simple dish by Chef Deden will be a lovable unique menu for the diners.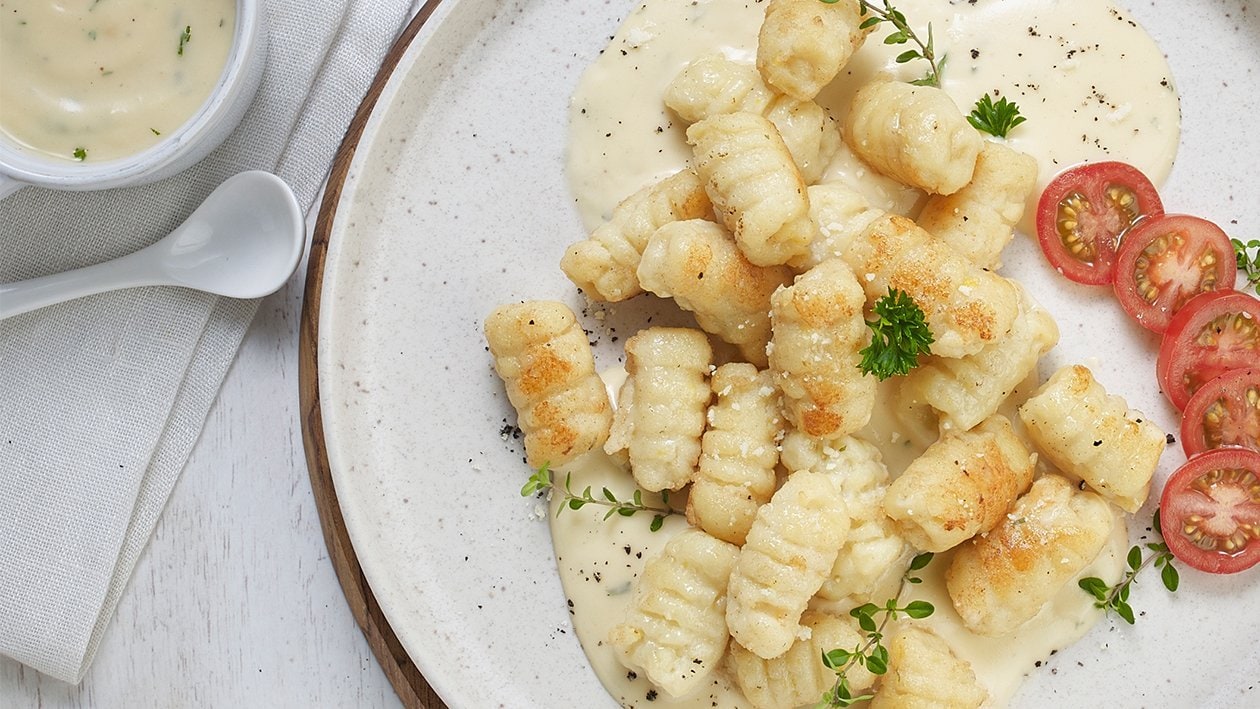 Ingredients
How to Make Gnocchi
Garnish
Cherry Tomato, thinly sliced

25.0 g

Parsley, finely chopped

5.0 g
Preparation
How to Make Gnocchi

Prepare the pot over medium heat, add boiled water and Knorr Potato Flakes.
Stir until finely blended.
Add the Segitiga Flour little by little while continuously stirring to mix the dough evenly until the flour runs out.
Add egg, ricotta cheese and parmesan powder while stirring constantly.
Finally, add olive oil and continue stirring till doesn't stick to the pot, lift from the fire, set aside.
Make small balls, using a fork, add a little motif to the surface of the gnocchi being made, make a shape like for gnocchi.
Boil water in another large pot, add salt and oil.
Put the pieces of gnocchi into boiling water.
Lift the floating gnocchi.
Lift, store in container that already given olive oil.

Cheese Sauce

The same ingredients and cooking method as Knorr recommended.

Garnish

Cherry tomatoes, thinly sliced. Parsley leaves, finely chopped for decoration.