Spaghetti Bolognaise
Spaghetti is spaghetti. The chewy and unique taste is last in our tongue. Combining with parmesan cheese, it turns into an unforgettable delight and we cannot stop admiring its taste.
Main courses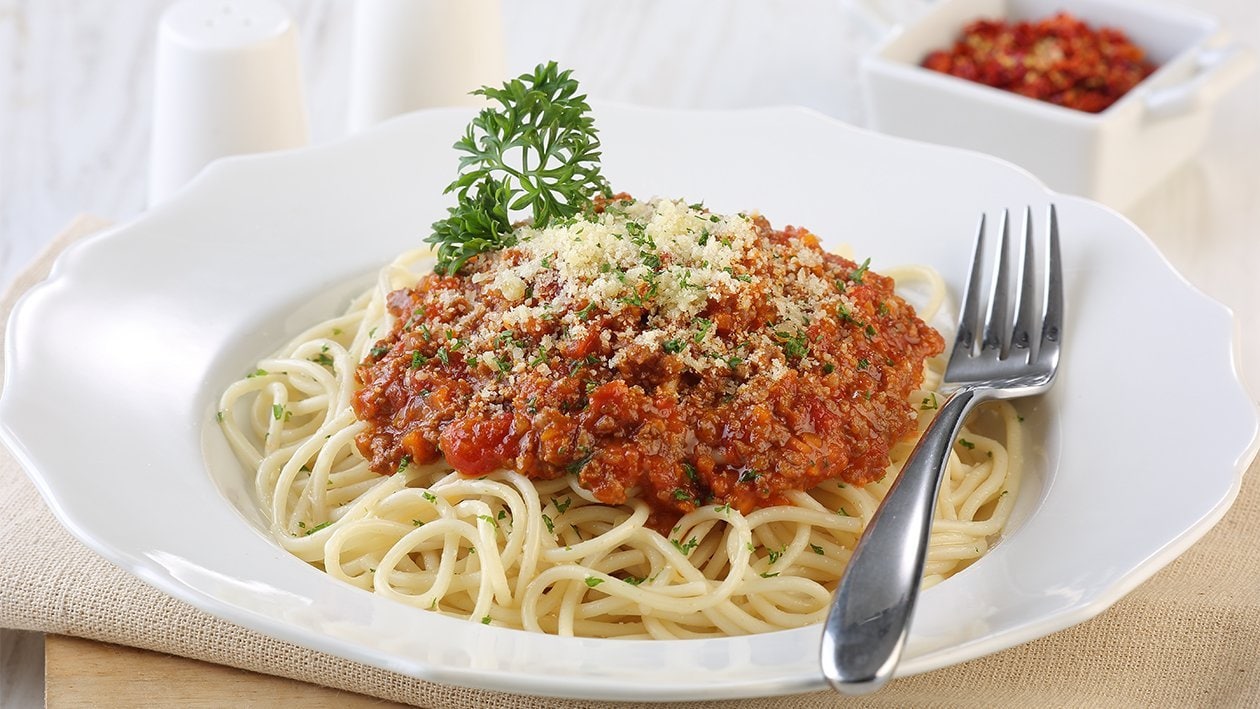 Ingredients
Making Bolognaise Sauce
Carrot (mince the carrot into soft texture)

35.0 g

Black Pepper Powder

1.0 g

Knorr Chicken Powder

4.0 g

Garlic (press the garlic)

8.0 g

Onion (mince the onion into soft texture)

30.0 g

Minced beef (sauté the beef until the beef is dry)

150.0 g
Preparing Spaghetti
Preparation
Making Bolognaise Sauce

Heat a pan and sauté the onion, garlic, carrot and oregano until they are smell good. Then, add the minced beef that has been sautéed before, Knorr Tomato Pronto, tomato sauce, Knorr Chicken Powder, salt, and black pepper. Sauté all those ingredients until they are mixed well.

Preparing Spaghetti

Put the cooked blanch spaghetti into a serving pan. Then, pout the bolognaise sauce that has been cooked before and add Parmesan cheese as the topping. Finally, spaghetti bolognaise is ready to serve.