Rawon Rice
Rawon is Indonesian cuisine in the form of black soup as a mixture of typical ingredients containing kluwek. Rawon, although known as a typical East Java cuisine, is also known by the east side people of Central Java.
Main courses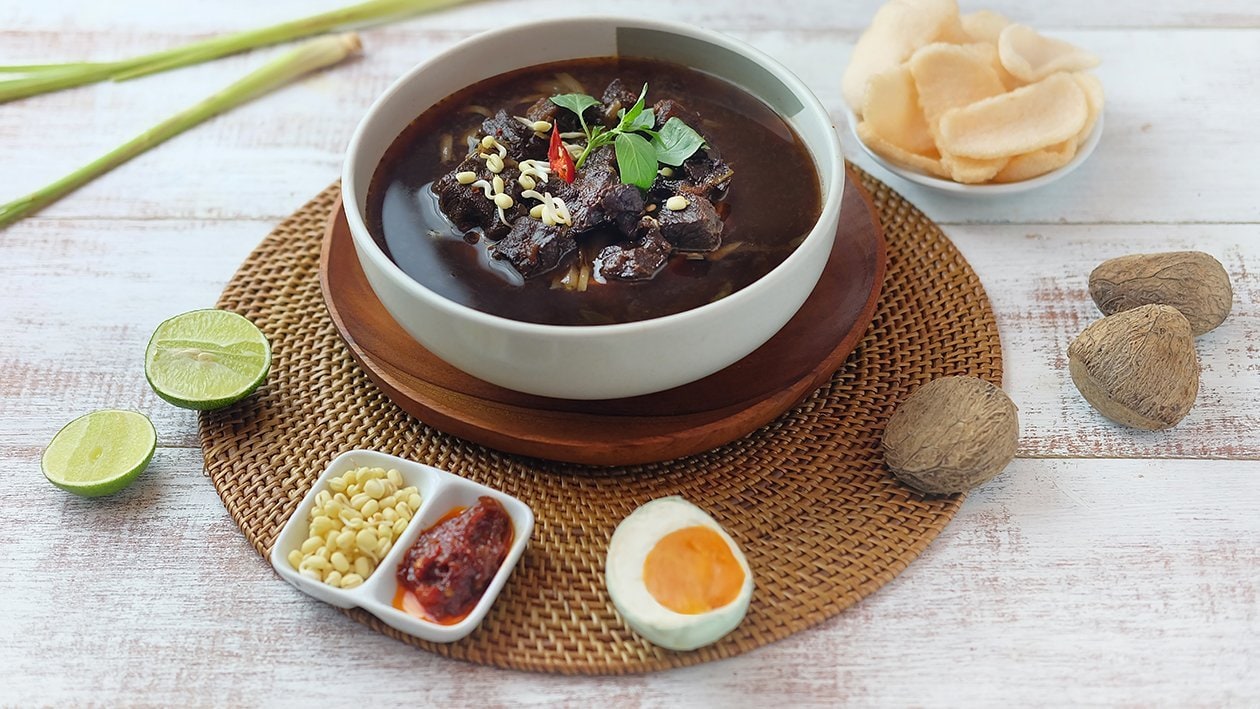 Ingredients
Prepare the Rice
Prepare the Rawon Meat
Beef Thigh / Brisket

800.0 g
Make the Rawon Seasoning
Large Red Chilli, uncored

6.0 pc

Pepper Powder, sliced

3.0 g

Kluwek, take the contents

5.0 pc

Coriander, roasted

20.0 g
Complements
Salted egg, halved

10.0 pc

Bean Sprouts, may change the sprouts

300.0 g
How to Make Rawon Rice
Preparation
Prepare the Rice

Rinse rice and mix with Knorr Lime Powder to avoid the rice dry.
Cook with magic jar.

Prepare the Rawon Meat

Heat water, after boiling add the beef that has been cut into pieces.
Add all the ingredients above.

Make the Rawon Seasoning

Blend all the above ingredients except oil and Bango Kecap Manis. Set aside.
Heat the oil and saute the smashed spices until fragrant.
Add the Bango Kecap Manis at the end, turn off the heat.

Complements

Prepare all the ingredients as directed.

How to Make Rawon Rice

Mix the rawon spice with rawon broth.
Prepare the rice in a bowl.
Pour rawon on a plate.
Serve with complementary.