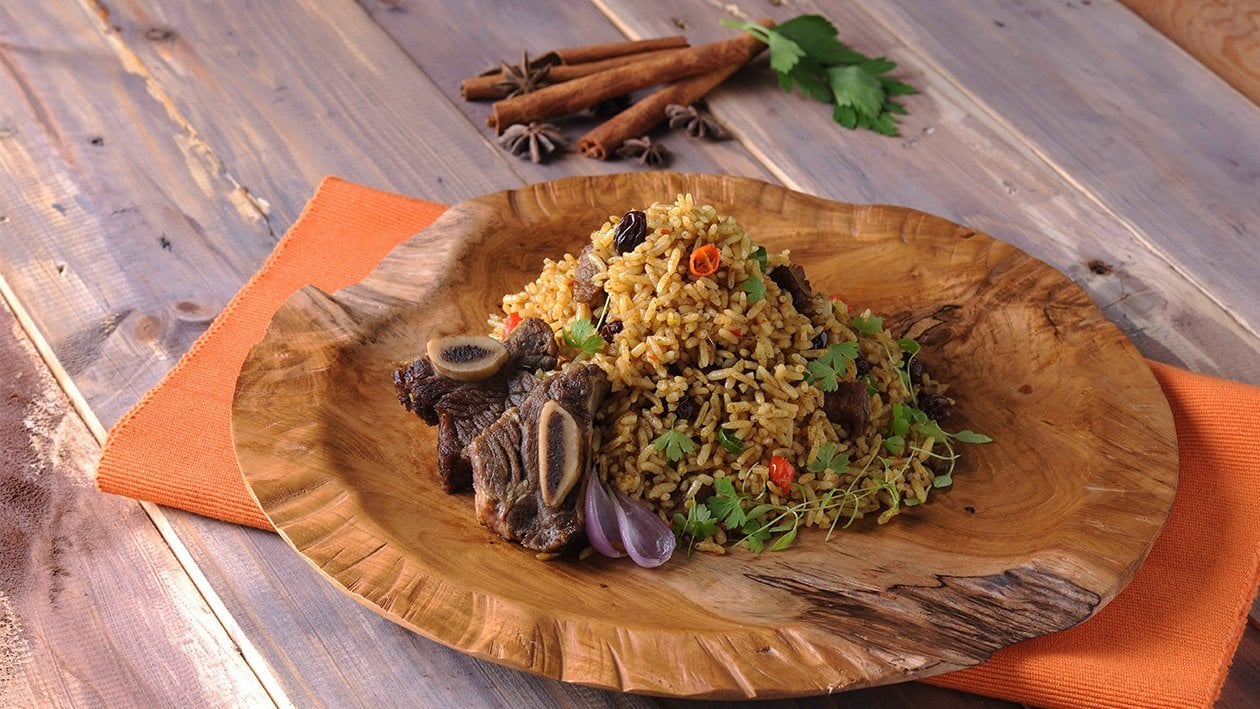 Rendang and fried rice. Two national signatures become a signature dish that is rich of spices. Chewy, spicy, and tasty sensation of beef rendang blending with fried rice. A special food that will be please your belly and tongue. So unforgettable!
...
Ingredients
Preparing the Spices
Thick Coconut Milk

200.0 ml
Making Rendang Fried Rice
Bumbu Dasar Nasi Goreng Rendang

30.0 g

Spring onion, chopped

15.0 g

Big red chilli, seeds thrown away, and chopped

20.0 g

Knorr Chicken Powder 1kg

3.0 g
Preparation
Preparing the Spices

Sauté Royco Bumbu Dasar Rendang, curly red chillies that have been mashed and add thick coconut milk. Cook it until it's getting viscous and turn off the fire.

Making Rendang Fried Rice

Prepare a pan to cook the fried rice and heat the pan.
Pour some cooking oil, sauté the chopped beef for a moment.
In the same pan, sauté the chopped shallot, big red chillies and garlic. Add the whisked eggs and mix them well. Next, add the rendang spices, chopped beef and rice. Cook them well.
After they are well mixed, you can add chopped spring onion, salt, pepper, and Knorr Chicken Powder. Mix and cook them well. Then, turn off the fire and add margarine as an extra seasoning and mix them well. Finally, fried rice is ready to serve.