Satay Jereng (Jengkol (Stinky Beans) Rendang)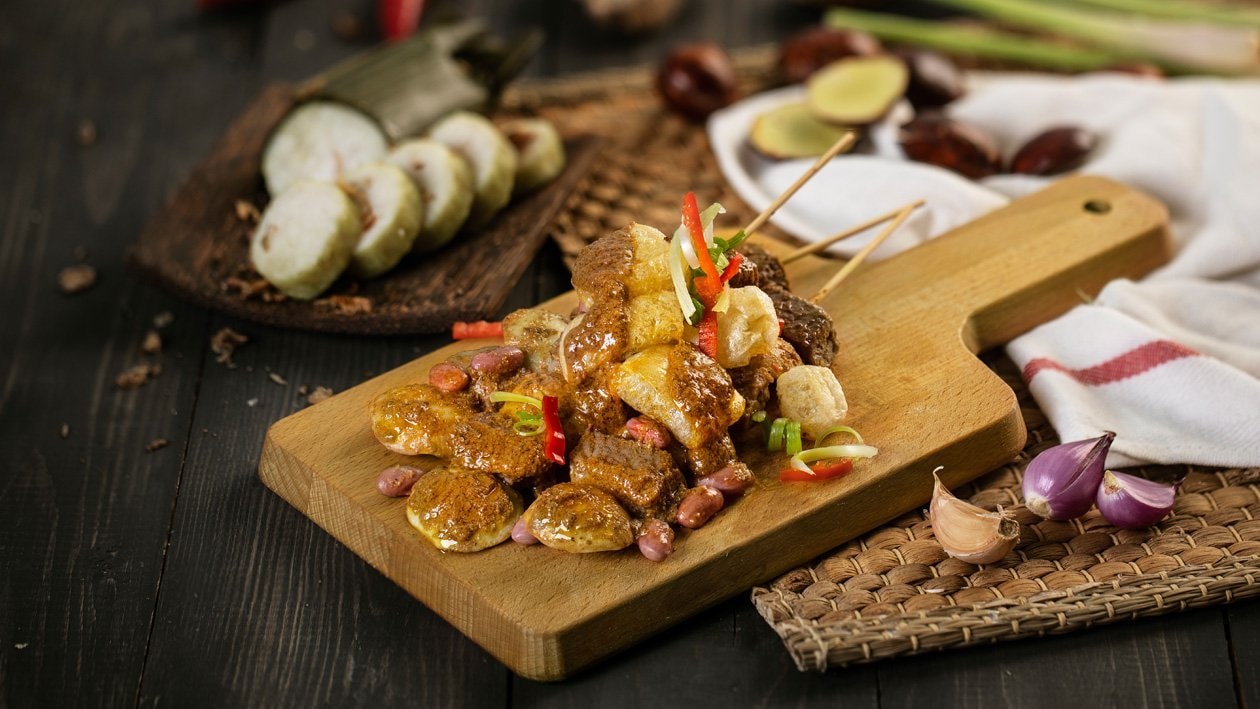 Rendang is an Indonesian specialty. Give it a try to make it more tempting by combining with jengkol (stinky beans). Kick up a notch with this satay style, then it might be your next viral.
...
Ingredients
How to Make Satay Jereng
Fresh coconut milk

1000.0 ml

Red chili, finely ground

100.0 g

Jengkol (stinky beans)

500.0 g
Preparation
How to Make Satay Jereng

Heat the pan, then pour the coconut milk, red chili, beef, red beans, cook to boiling. Cook until the sauce thickens.
Fried jengkol (stinky beans), then peel, and mix with rendang in the pan.
Prepare the skewers, then skew the meat, interspersed with jengkol.
Prepare rice cake on a serving plate then arrange satay jereng, skin crackers and pour with rendang sauce.