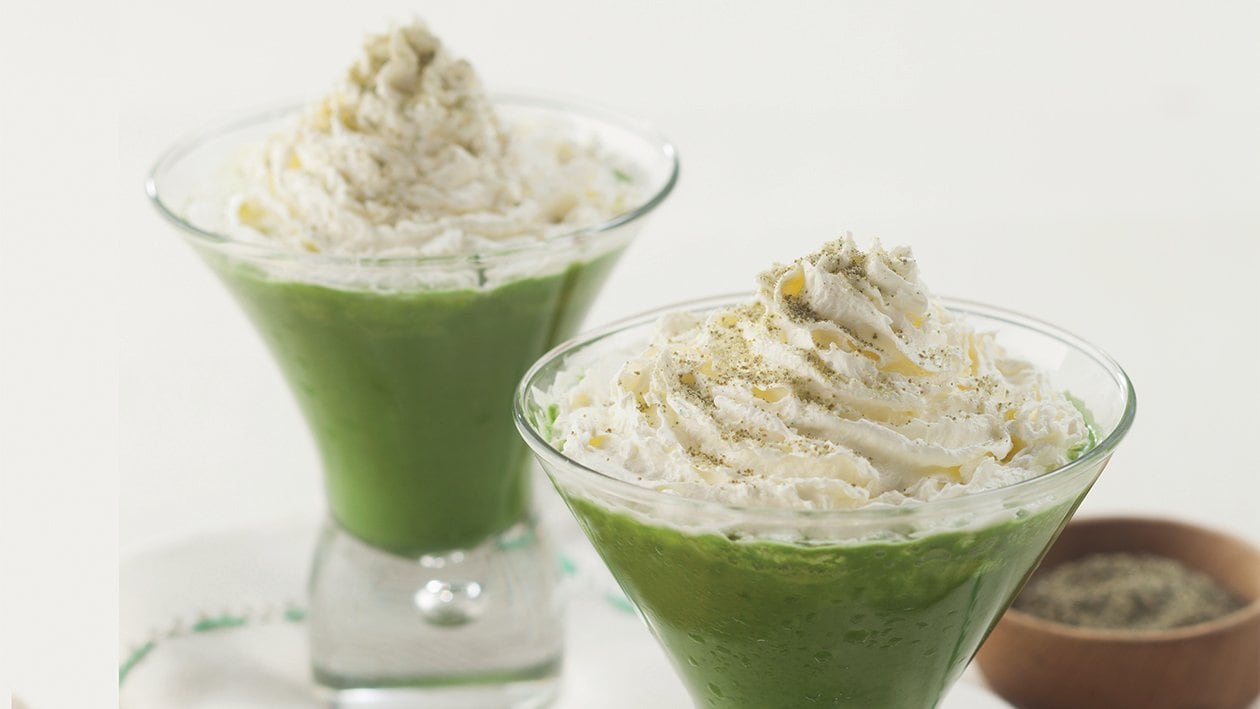 What a tasty smoothies! The combination of orange, green tea, and vanilla is a perfect choice of drink to serve for your beloved friends and relatives.
...
Ingredients
Making Sencha Smoothies
Preparation
Making Sencha Smoothies

Pour Buavita Orange, green tea powder, cooking cream, vanilla syrup, and Lipton Yellow Label into a blender. Then, blend them together well.
Prepare a serving glass or jar that has been filled with 3/4 ice and pour the blended ingredients on the glass. Give the whipped cream and green tea powder as the toppings.
Senca Smoothies is ready to drink.