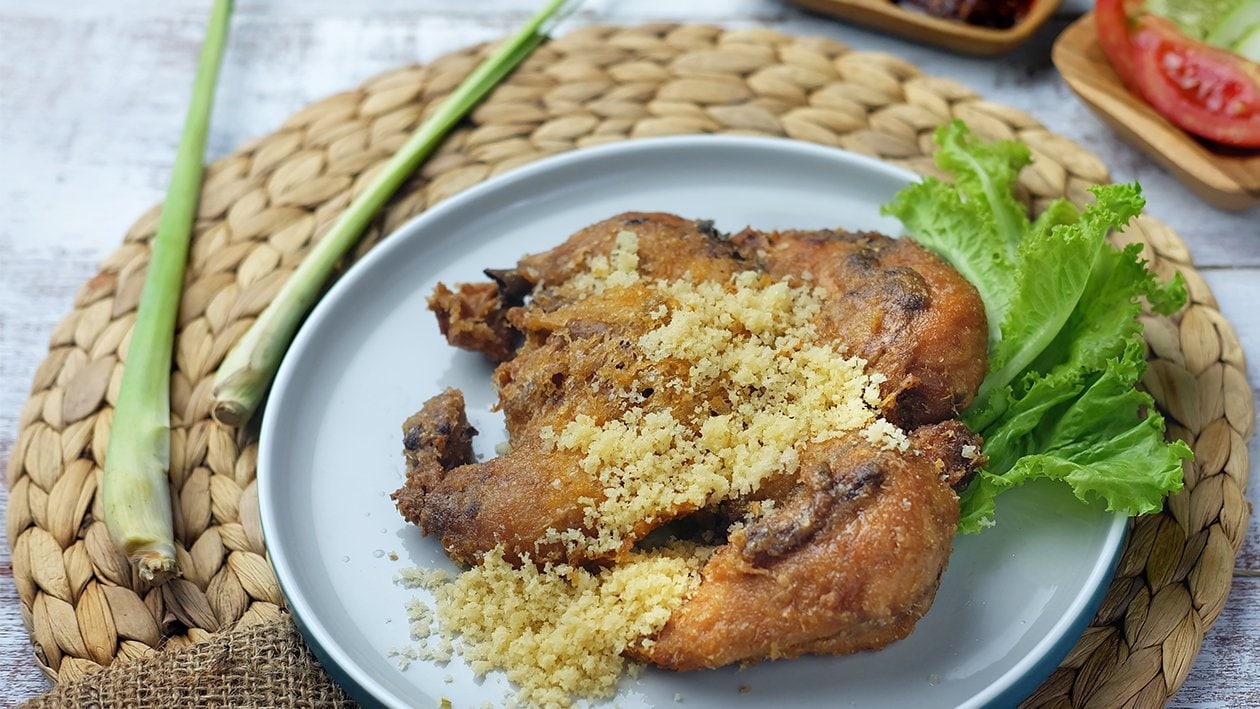 Soft bone chicken is a mouthwatering dish with tender chicken meat and easy to eat bones. Fried with special spices, chicken meat has a soft texture and has a spicy taste that seeps into the chicken meat. This dish provides an unforgettable dining experience for chicken lovers with a different and delicious sensation
...
Ingredients
Prepare the Chicken
Whole of chicken, 1 cut into 4 parts

3.0 pc

Thin Coconut Milk

1000.0 ml
Make the Chicken Spices
Orange leaves, discard the bone

5.0 pc

Lemongrass, crushed

3.0 pc
Cooking the Soft Bone Chicken
Preparation
Prepare the Chicken

Wash the chicken and cut into 4 parts (each).
Spread with Knorr lime powder to avoid the fishy smell.
Covering chicken with baking powder and store in refrigerator for 2 hours.

Make the Chicken Spices

Prepare all the ingredients above as directed.

Cooking the Soft Bone Chicken

Prepare a presto pan covered with banana leaves inside. Spread some oil on the presto pan to make it easier to open once it is cooked.
Saute Royco Bumbu Dasar Ayam Kuning and saute chicken stored in the refrigerator.
Sauté until juicy and stir until the water dried.
Add the water and thin coconut milk.
Add other seasonings including all seasonings.
Cover the presto pan and cook for 1 hour (bigger chicken need longer time to cook).
Do not directly open the lid of the pan. Check the lid presto, if there is no steam out, it can be opened, or wait till the pot is cold.
Cold the chicken first.
Heat the oil and fry the chicken until golden yellow.