Special Fried Noodle
Who doesn't love noodles? The noodles full of chicken, shrimp, and meatball will easily be a favourite for your customers.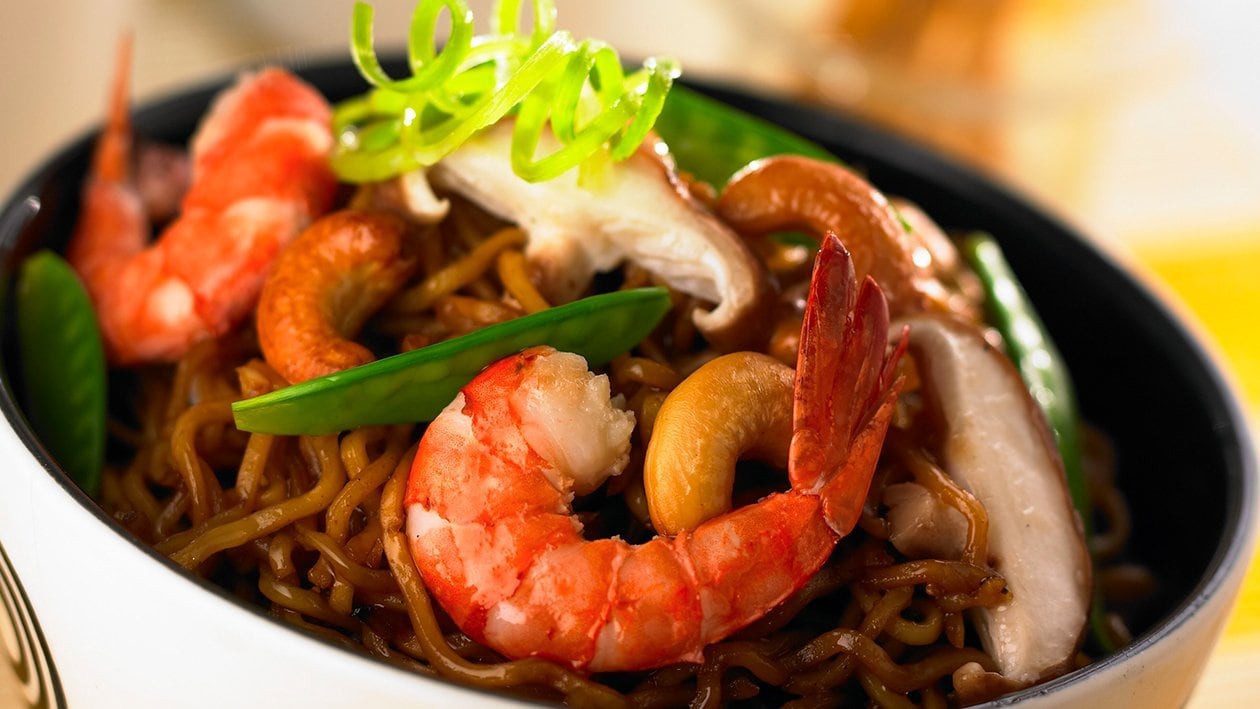 Ingredients
Special Fried Noodle
Knorr Chicken Powder 1kg

20.0 g

Tiger Prawn, peeled

10.0 pc

Meatball, cut in quarter

10.0 pc

Green mustard (chay sim), 2cm sliced

100.0 g

Ginger, thinly sliced

10.0 g

Red Chilli, sliced

20.0 g
Preparation
Special Fried Noodle

Sauté onion, garlic, and ginger until fragrant, then mix in beaten egg and stir until thoroughly mix.
Add in chicken fillet, meat ball, chay sim, Chinese cabbage, and boiled egg noodle and mix them.
Pour in Bango Kecap Manis, fish sauce, and Knorr Chicken Powder, then mix well.
Add red chili, leak, and fried shallot, then serve the special fried noodle with fried tiger prawns as garnish. Serve hot.
Serve well and place with a good platter, serve while hot.