Tom Yam Soup
Tom Yam is a typical dishes with hot and spicy taste. Traditionally known as Thai Soup, the fragrant spices and herbs inside will challenge your customer's tongue. Impress them by creating your own.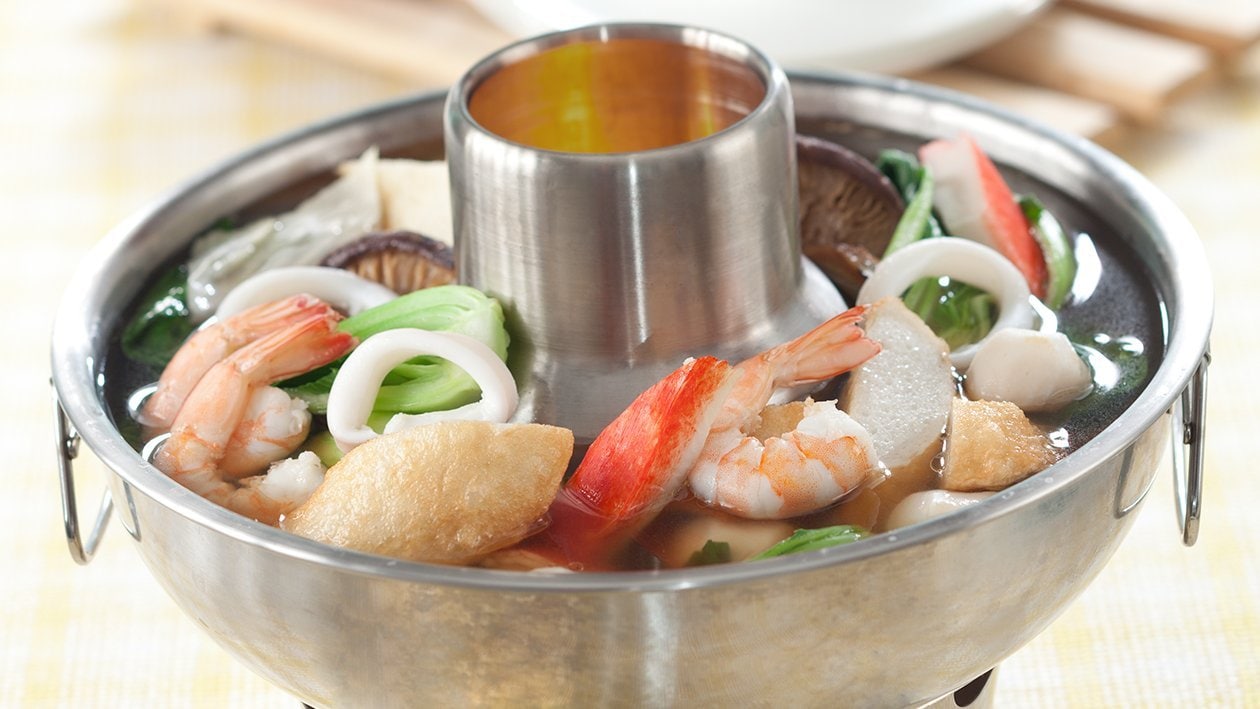 Ingredients
Making the Tom Yam Soup
Skin & head of shrimp

100.0 g
Preparation
Making the Tom Yam Soup

Add water into the bowl.
Add the oil then put in the shallots and garlic. Add the shrimp skin, stir-fry until its color changes.
Put water into the pan. Bring it to boil.
Strain the shrimp skin inside the bowl. Remove from the table.
Heat the oil. Saute shallots and garlic.
Add lemongrass and lime leaves. Stir well.
Add the shrimp and squid. Stir until the aroma comes out.
Add the broth of shrimp. Bring it to boil.
Add Knorr Tom Yam Paste then button mushrooms and mix well. Then add the cherry tomatoes and red chilli.
Turn off the heat and lift the pot from the stove.
Garnish with cherry tomatoes, red pepper and coriander leaves.