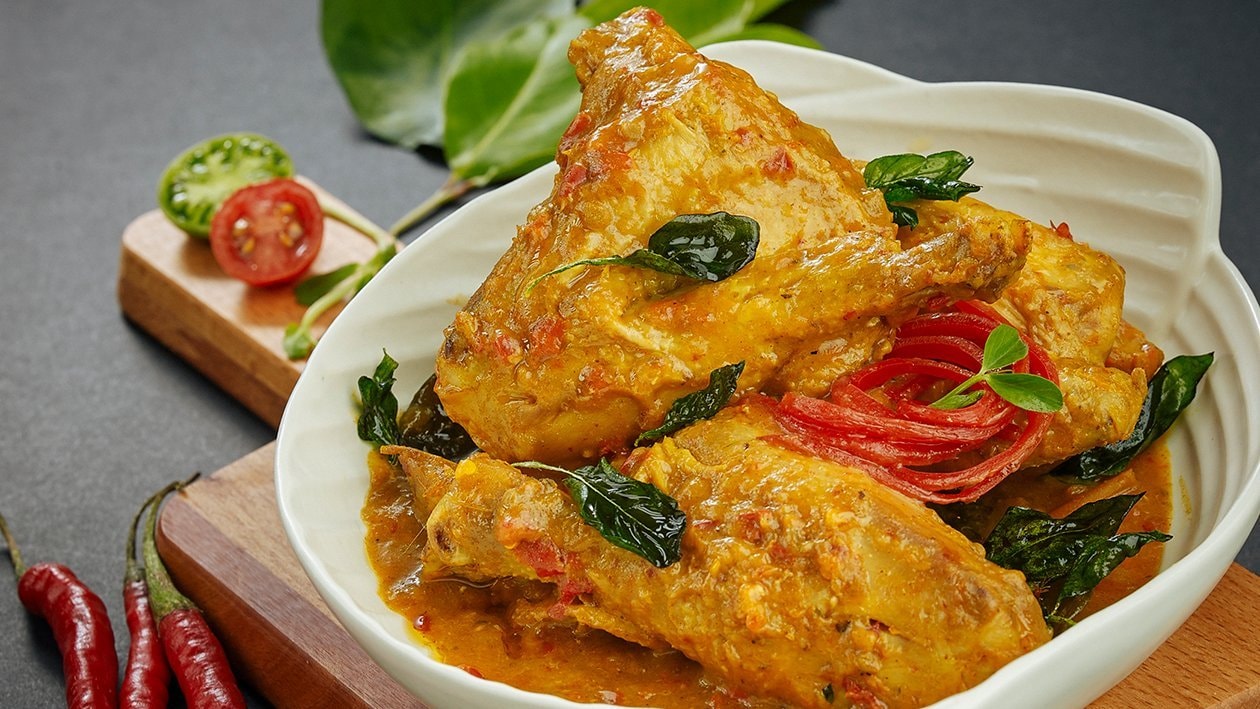 Ingredients
Prepare the Chicken
Prepare the Spices
Red Chilli, grounded

40.0 g

Thai Chilli, grounded

10.0 g

Ginger, peeled and crushed

2.0 cm

Lemongrass (stalk)

1.0 pc
Preparation
Prepare the Chicken

Take the pre-washed chicken and rub it evenly with vinegar. Wash the chicken again. Season it with
salt and MSG. Set aside.

Prepare the Spices

Heat the oil in a pan, sauté the ground seasoning and filling ingredients. When you can smell the aroma, pour water in, stir it evenly and add seasonings. Stirevenly.

Make the Woku Chicken

Add the chicken, and cover the wok until the water is drained.
Add the scallion and basil leaves. Stir evenly.
Serve.