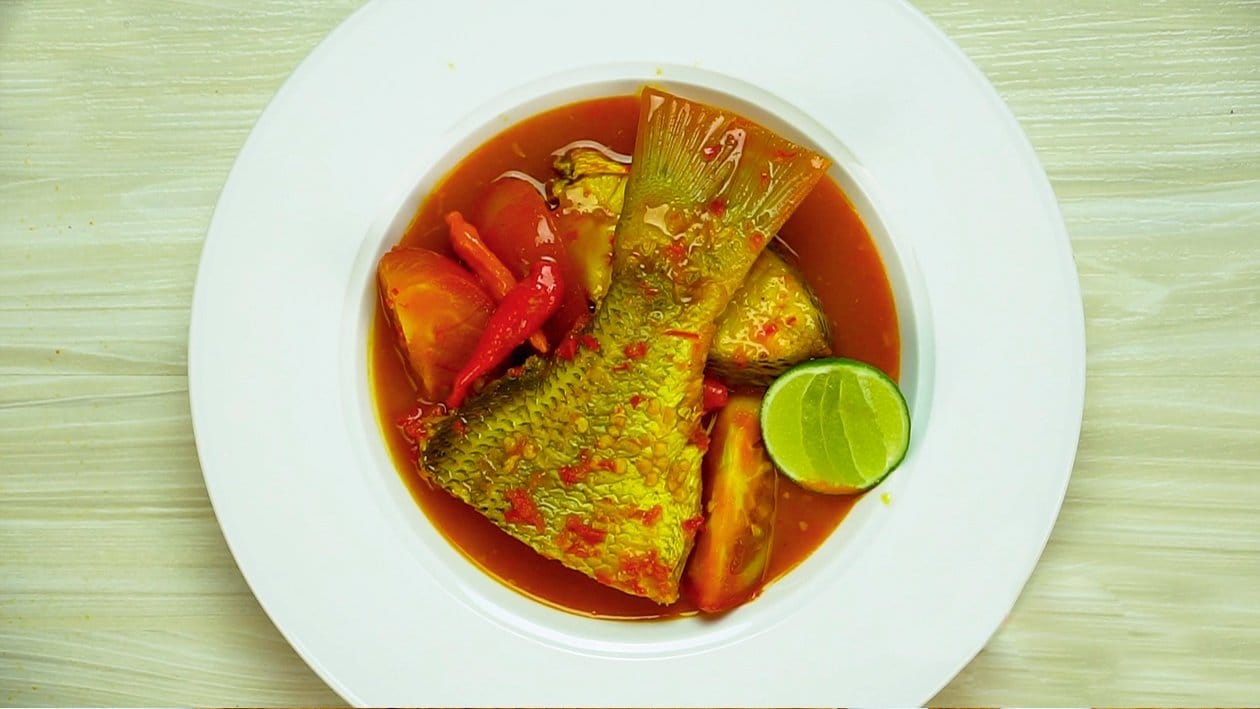 Woku is a typical Manado-style food. Combined with soft and savoury silver catfish, the taste and looks will attract taste hunters.
...
Ingredients
Making Woku Seasoning Fish
Knorr Chicken Powder 1kg

15.0 g

Red Chilli, grounded

80.0 g
Preparation
Making Woku Seasoning Fish

Heat oil. Add grounded red chillies, Royco Bumbu Dasar Ayam Kuning, stir-fry until evenly distributed.
Add ginger, curry powder, pandan leaves, lemongrass, and turmeric leaves, then add the grated candlenut. Mix well.
Add water, sugar, salt, Knorr Chicken Powder, and pepper, cook until boiling.
Add silver catfish, cayenne pepper, cut tomatoes. Cook until done.
Pour the dishes into serving dishes. Serve with cut lime.