Sharing a meal isn't just about filling bellies. It also brings people together and raises awareness, even more so when it happens on special days such as Ramadan.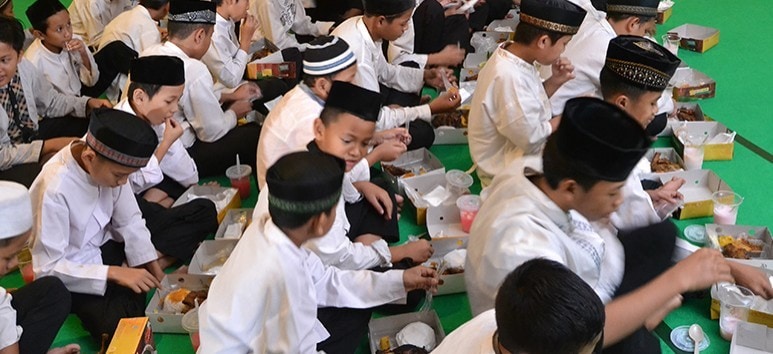 As part of the Unilever Food Solutions (UFS) Sharing in Shopping program, we invited our operators – especially Kecap Bango and Royco Ayam users – to contribute to our Ramadhan Sharing in Dining event. One of the participating restaurants was Restoran Bebek Kaleyo (BK), a loyal Kecap Bango customer. UFS and BK worked together, commited to give back to the community by providing an Iftar meal to those in need. Watch the video below to see how the event went!
Watch the Sharing in Dining event highlights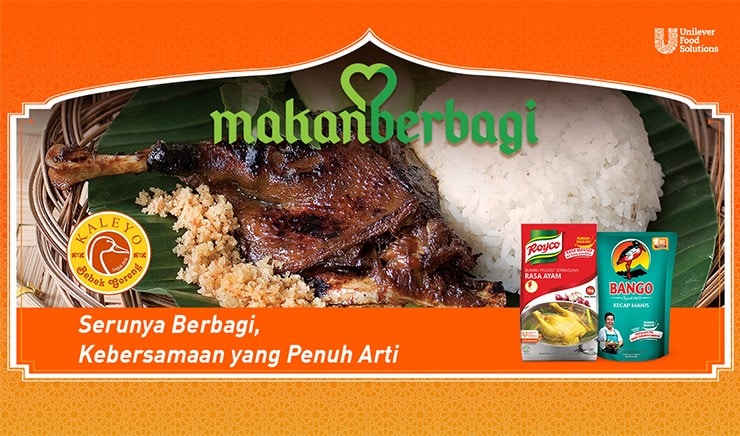 Donating free meals to the needy
For every roasted duck dish ordered in BK during Ramadan, UFS and BK would donate the same dish to children in orphanages.
The result? UFS managed to invite over 100 orphans from Yayasan Annajyah Pondok Aren Jakarta to experience the joy of Ramadan Iftar together in Restoran Bebek Kaleyo BSD. This Sharing in Dining event was also enlivened by a Da'i Cilik competition, marawis, and a spiritual sermon from Ustadz Murtadha Ibawi about the beauty of sharing.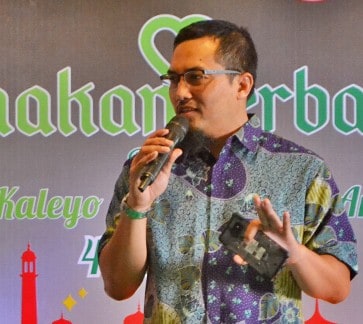 "Goodness needs to be shared. This event not only brings happiness to those in need, but also has benefits for the restaurant. The dishes become more popular, causing an increase in revenue. This increase means they can expand and create branches, resulting in more people being employed."
– Mr. Basirun, UFS National Sales Manager 
Sharing a meal for the stomach and soul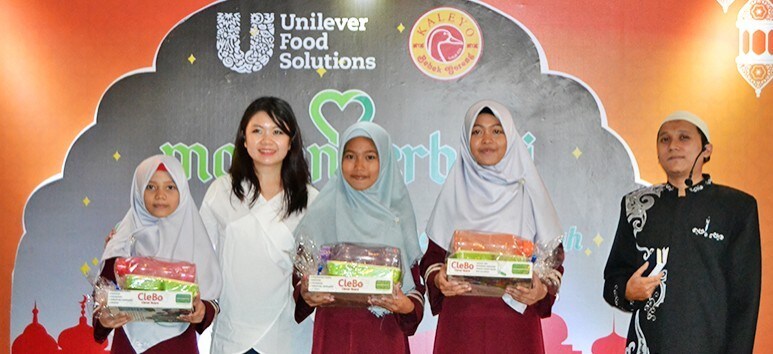 Togetherness and love are so important, especially during special mealtimes like Ramadhan. It is no wonder that studies have shown that customers love combining eating and socialising into one activity – allowing them to share a meal while reaffirming their love for each other at the same time.
Sign up and give back to your community today
Want an opportunity to help someone in need? Sign up for the UFS newsletter to learn how to contribute to your community, all while getting the best tips and information to improve your restaurant.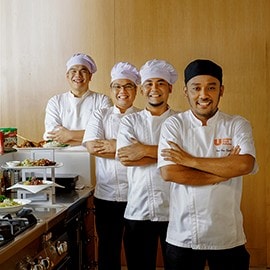 Sign up to receive our eNewsletter with interesting information about our products, recipes and promotions.
eNewsletter sign-up