Research has shown that the number of Muslim travelers looking for Halal food is expected to grow to US$1.6 billion by 2018! So how can your restaurant prepare to cater to their needs? Chef Gun Gun from Unilever Food Solutions shares some ideas on what you can do to serve this growing number of Halal diners.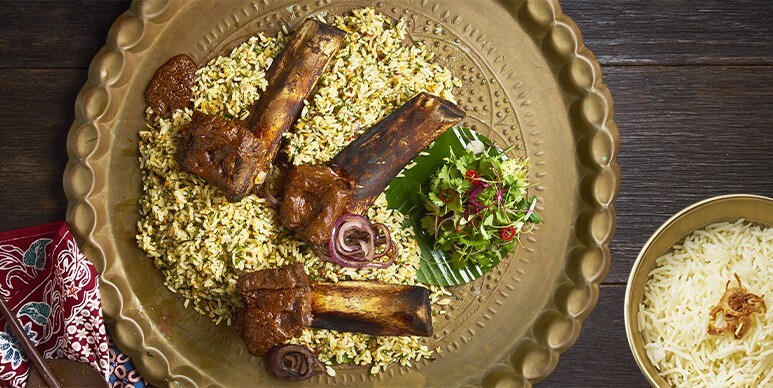 Use lamb as your basic dish
Lamb dishes have always been popular among Muslim diners. Try adding a briyani rice with lamb meat or meatballs made with lamb in your menus.
Add sumac
Sumac is made from dried red berries that contains small brown seeds with a sour flavour. Commonly used in Middle Eastern cooking, you can add sumac to your grilled meat or fish to add another layer of taste and colour to your dish.
Use zaatar
Zaatar is a mix of dried spices that are often found in Middle Eastern dishes. It contains oregano, thyme, sumac, sesame seeds and salt. Add it to your chicken, meat or even vegetable dishes to give them a more unique flavour.
Spread with tahini
Tahini is a type of paste or sauce made from ground sesame seeds and is commonly used as a sauce or spread in Middle Eastern dishes. Mix it with your vegetables, meat or fish to give them a bolder flavour.
Add orange blossom water or rose water aroma
These are strong aromatics commonly found in Middle Eastern food that you can try adding to your dishes to give them a sweeter aroma.