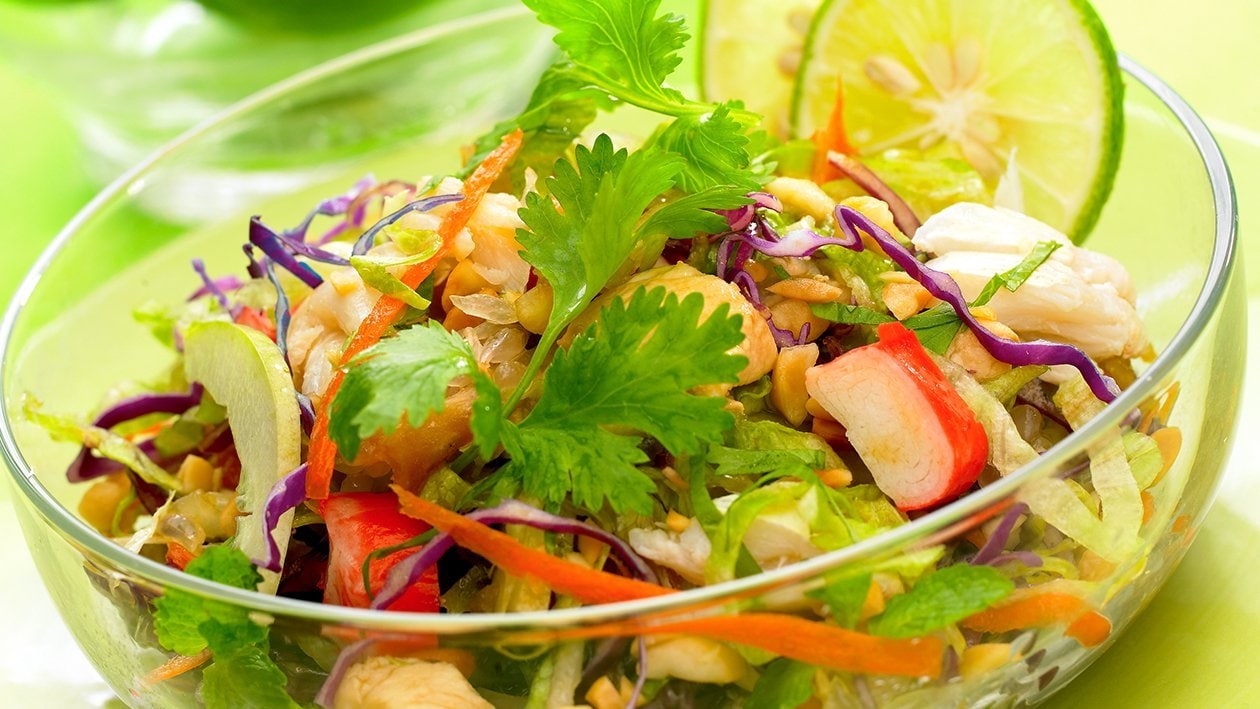 The mixture of vegetables, crab, and chicken give it looks adorable yet healthy. A good choice to your health-concern customers.
...
Ingredients
Asian Salad
Knorr Chicken Powder 1kg

10.0 g

Crab meat, frozen

100.0 g

Chicken breast, diced

150.0 g

Carrots, cut into matches

100.0 g

Cucumber, thinly sliced

40.0 g

Cabbage, washed and chopped

100.0 g

Red cabbage, washed and chopped

60.0 g

Mint leaves, softly sliced

5.0 g

Coriander leaves, sliced

10.0 g

Fried Shallot, sliced

15.0 g

Pomello (Balinese Orange)

50.0 g
Preparation
Asian Salad

Mix the crab meat, chicken, carrot, cucumber, pomello, mint leaves, cabbage, red cabbage and fish sauce into a bowl. Then, add Knorr Lime Flavoured Powder and Knorr Chicken Powder.
Place the mixed ingredients into a serving plate and add the peanut, coriander leaves, and fried sliced shallot
Serve it in a cool temperature.