Beef Bistik
This is another variant of beef steak that is very Indonesian! Enjoy the sweet, tasty, and tender beef, mix with healthy vegetables.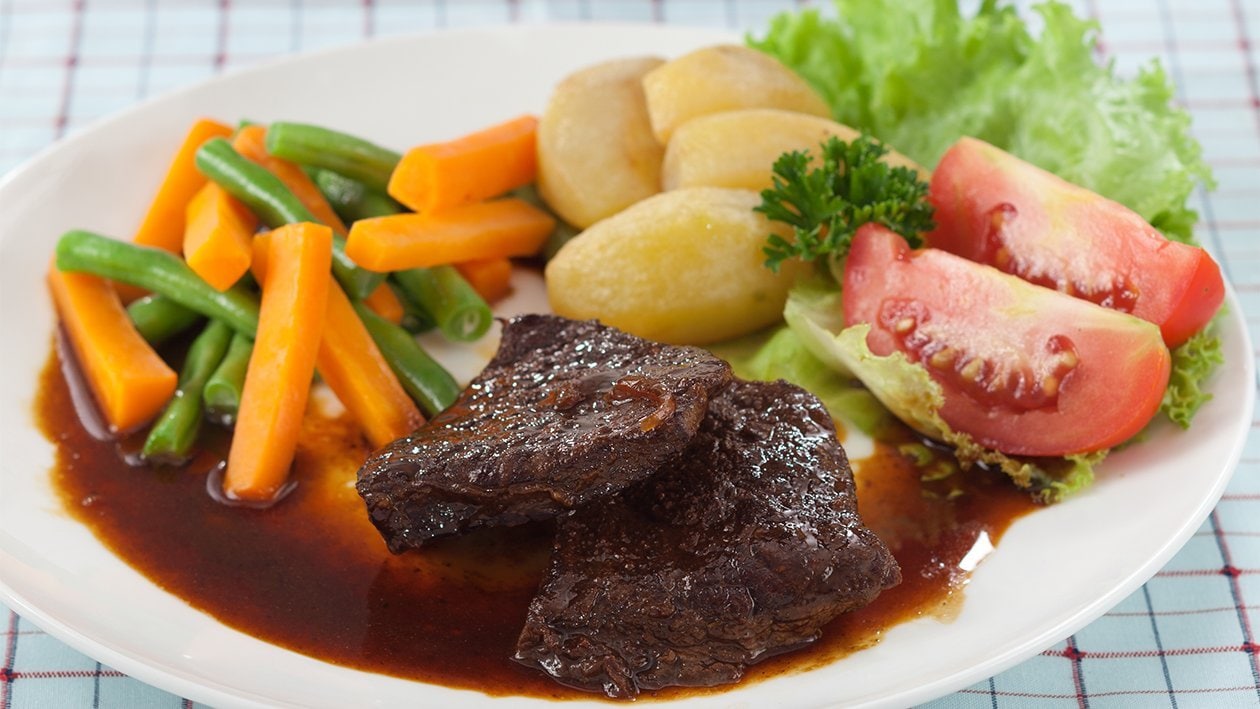 Ingredients
Soaking the beef
Worcestershire Sauce

20.0 g
Cooking Beef Bistik
Preparation
Soaking the beef

60 minutes

Smear beef with soaking seasoning, leave it for an hour.

Cooking Beef Bistik

Melt some margarine in a frying pan and sauté shallot until it smell well. Next, add tomatoes and wait until they're getting melted. Then, pour some water and boil it.
Put tenderloin until it has different colour.
Pour some sweet soy sauce, Worcestershire sauce, nutmeg powder, pepper and Royco Sapi. After that, turn into small fire and cook the tenderloin until it's ready to serve.
Serve beef bistik with steamed vegetables.