Chilli Dressing
What do you need to give perfect flavor to any vegetables? Great dressing is the answer. Then, try this dressing with chilli taste to warm all the veggie menus on your table.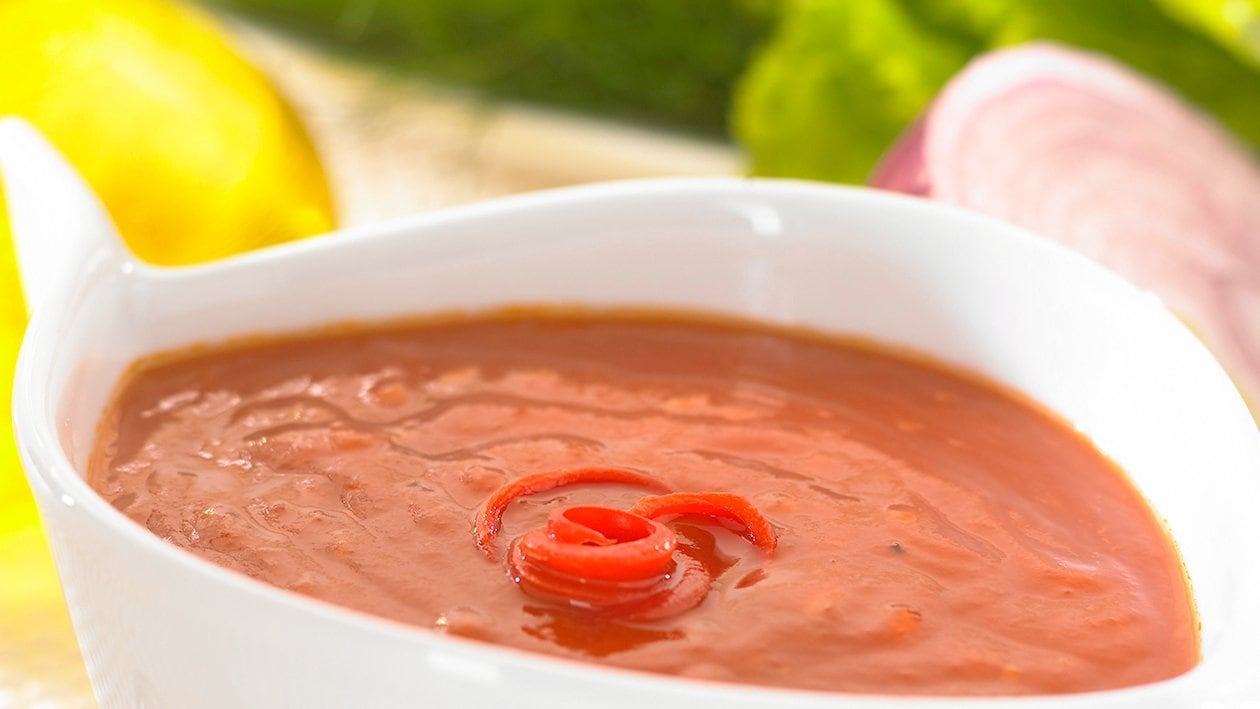 Ingredients
Making the Chilli Dressing
Knorr Chicken Powder 1kg

5.0 g
Preparation
Making the Chilli Dressing

Saute onion and garlic on sauce pan until golden brown Add chilli sauce, KNORR Tomato Sauce, olive oil and water.
Add simple syrup and KNORR Chicken Powder to season the dressing.
This dressing is very suitable for fresh vegetables.