Crispy Fried Chicken Fillet with Mayonnaise Coffee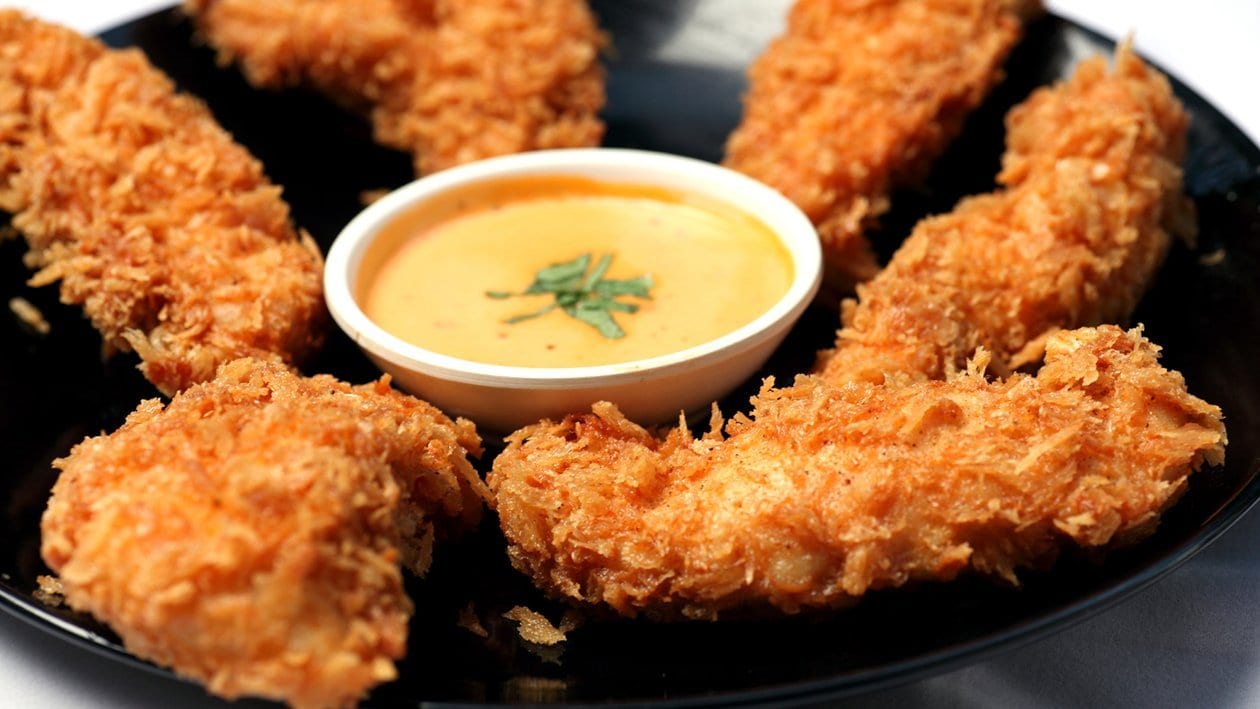 Bite crispy fried chicken that dipped in mayonnaise coffee will be a great experience. The unique-coffee taste will attract people curiosity.
...
Ingredients
Sauce
Chicken Fillet
Chicken Breast Fillet

600.0 g
Preparation
Sauce

Heat water, add turnips, celery and tomatoes. After boiling, stir over 45 minutes, then drain.
Prepare water for cooking, add all ingredients except the coffee powder Hellmann's Mayo Magic.
Stir well, then add the coffee powder, stir again.
Allow to cool the coffee sauce. Mixed with coffee sauce with mayonnaise until smooth. Sauce ready to serve.

Chicken Fillet

Punch until tender chicken fillet. Set aside.
Mix all ingredients are seasoned, add the chicken fillets. Marinate for 4 hours. Fried fillet of chicken in many oil and heat until golden browned.
Add the sauce over the chicken fillet, stir-fry. Cover with coffee and mayonnaise with a sprinkling of almonds and ornamental leaves mint.