English Hot Mojito
English Breakfast Tea with fresh mint. Feel the warmness and freshness in your first sip.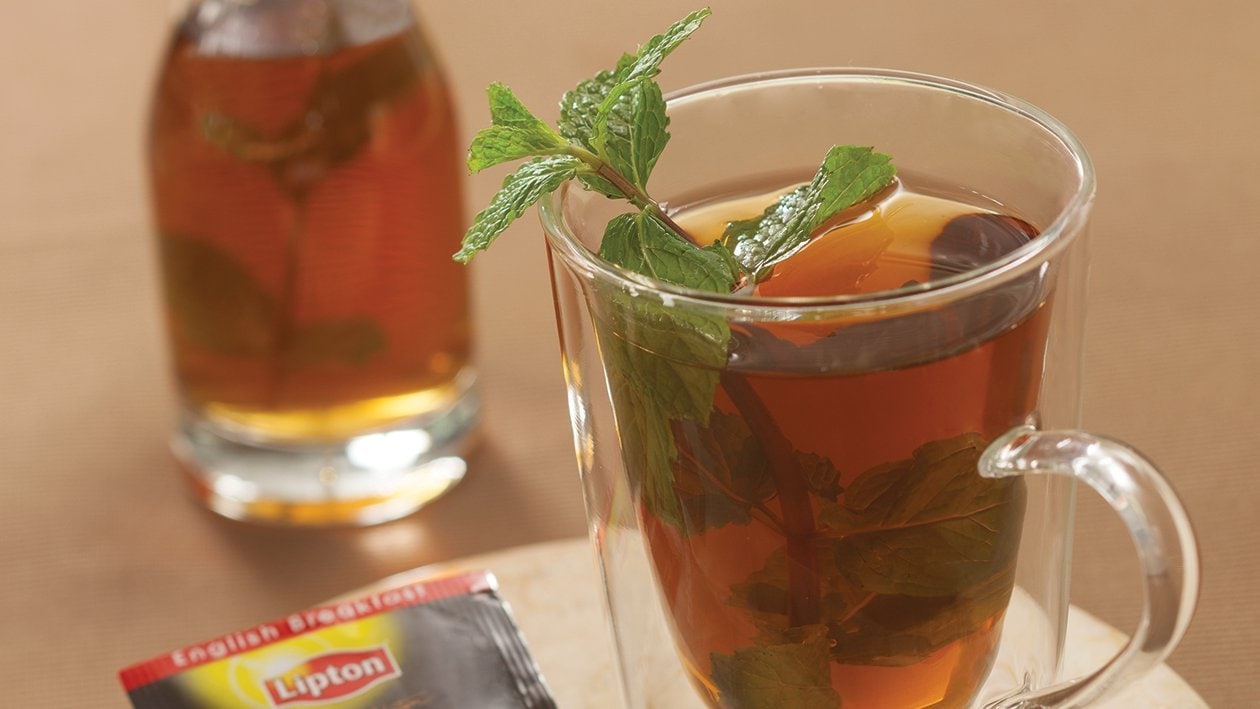 Ingredients
Making the Tea
Making English Hot Mojito
Gomme syrup / gum syrup

10.0 ml
Preparation
Making the Tea

Put 1 tea bag Sir Thomas Lipton English Breakfast in warm water about 2 to 3 minutes.

Making English Hot Mojito

Prepare a serving glass and put all ingredients into it and English Breakfast Tea. Pour them well. Take 1 leaf of mint as a decoration. Size the mint leaf in equal with the height of the glass until it looks like aquatic plants. Serve it well.