Forest Berries Mint Tea
Red berries make this drink dainty and delicious!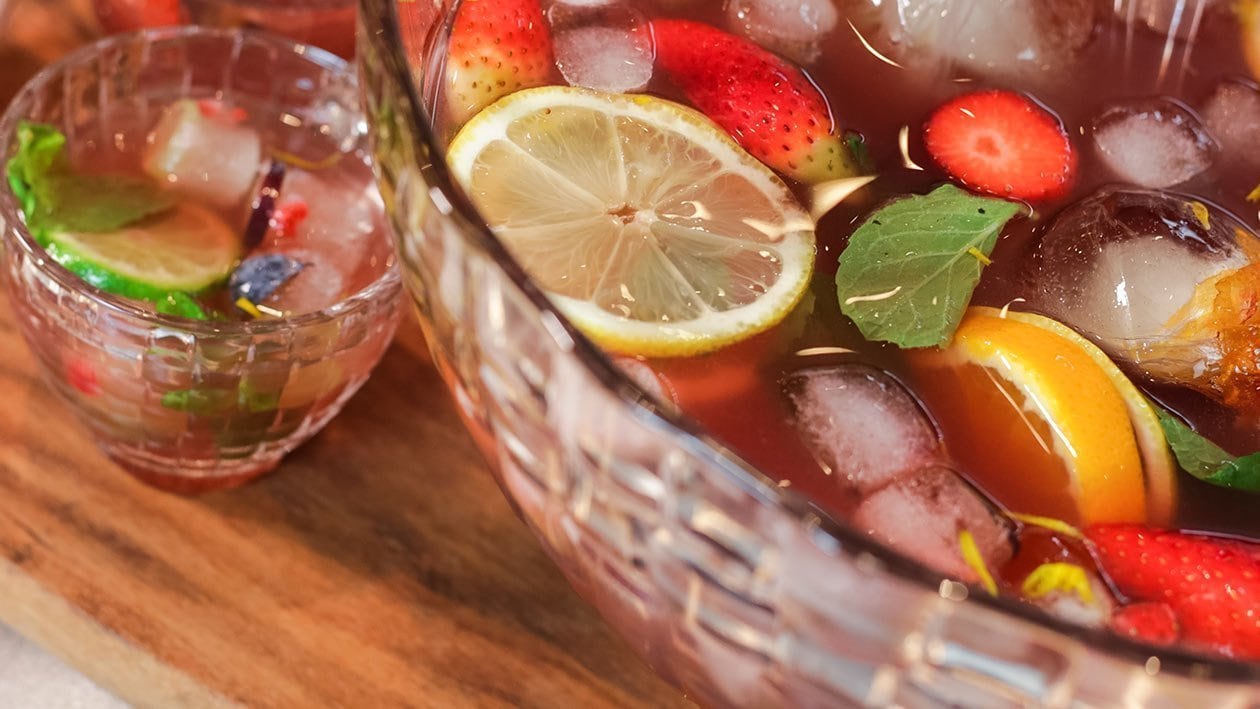 Ingredients
Knorr Lime Powder
Tea
Monin Red Berries Fruit Mix

100.0 ml

Fruits (Strawberry Slices, Lemon Wedges, Lime Wedges, Blueberries)
Preparation
Knorr Lime Powder

Pre-dilute Knorr Lime Powder (4 teaspoon of powder with 12 teaspoons of water). This will give you 60ml of diluted lime powder.

 

Tea

Pre-brew tea - 2 tea bags in 400ml of boiling water for 4-5mins. Cool and set aside.
In serving punch bowl, add in 400ml of pre-brewed tea, 60ml of diluted lime powder, Monin red berries fruit mix and fruits.
Add ice cubes and stir until mixed.
Garnish with mint leaf.