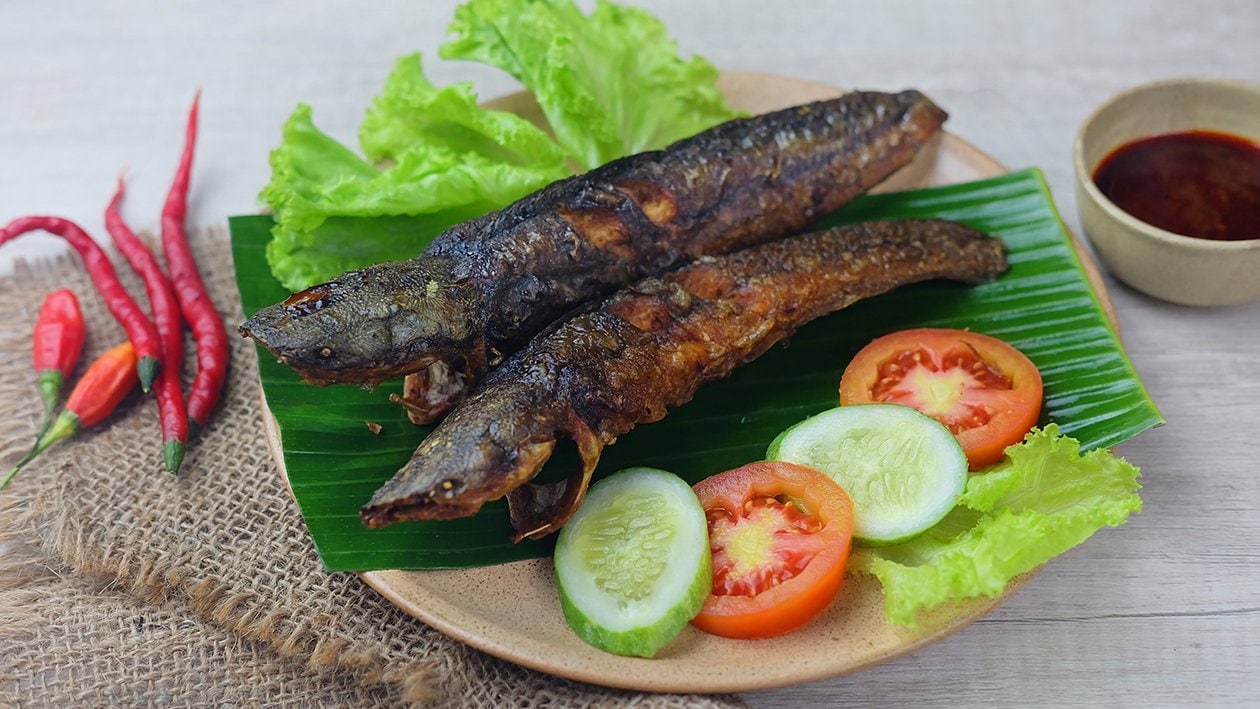 In West Java, grilled catfish is cooked over a small fire of coals. Using Bango Kecap Manis gives the grilled catfish a uniquely sweet, tempting flavor.
...
Ingredients
Preparing the Catfish
Catfish, washed, cleaned and sliced

10.0 pc
Creating Grill Seasoning
Knorr Oyster Sauce

200.0 g

Margarine, melted

100.0 g

Coriander, roasted

20.0 g

Garlic, finely chopped

80.0 mg
Preparation
Preparing the Catfish

Wash the catfish and mix with Knorr Lime Powder to reduce the fishy smell.
Season with Royco Bumbu Dasar Ayam Kuning, Royco Bumbu Pelezat Rasa Ayam and pepper.
Store in the refrigerator for 30 minutes to let the catfish marinate.
Fry with hot oil until half-cooked.

Creating Grill Seasoning

Mix all the other ingredients together well.

Cooking the Grilled Catfish

Grill the fried catfish.
Spread the grill seasoning over the catfish to ensure it doesn't become too dry.
Remove from the grill when the spices have seeped into the catfish.
Plate and serve.