Konro Soup
Suck it until the bone marrow. Find the tasty beef ribs with all of its sensation. Those are the strongest signature of Konro Food of Bugis people, South Sulawesi be served. Try this secret national recipe! Bon appetite!
Main courses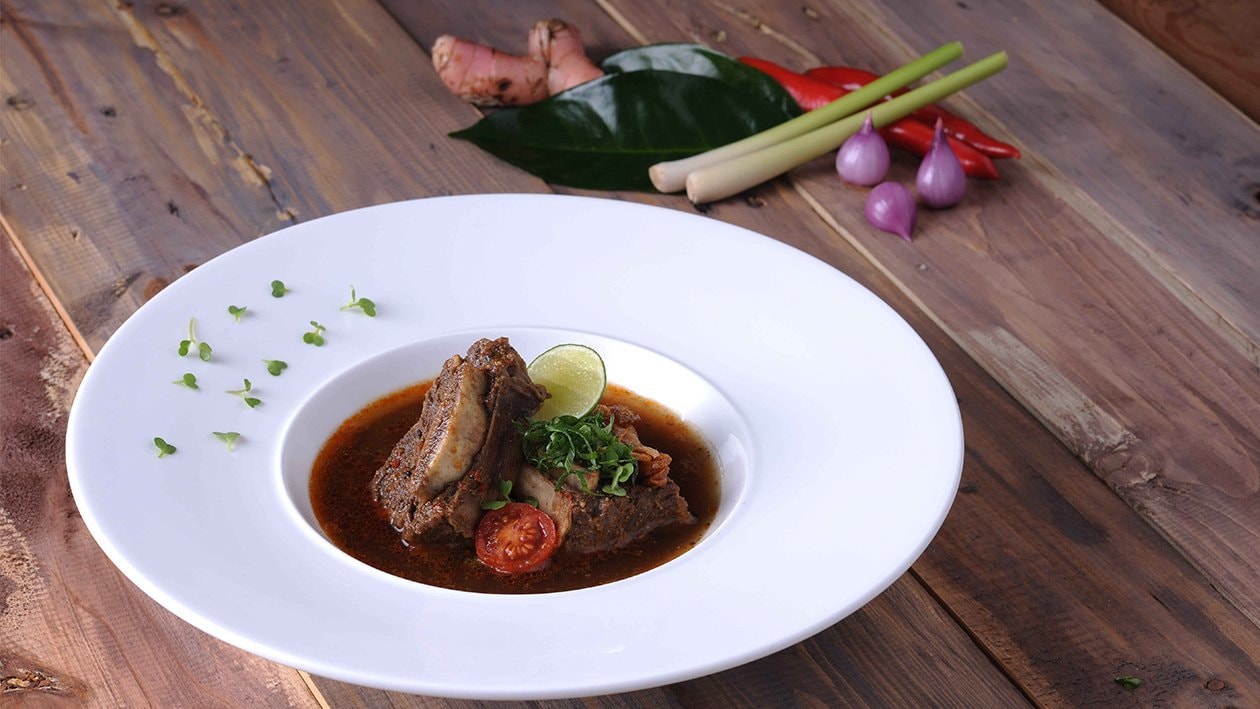 Ingredients
Preparing the Ribs
Royco Ekstrak Daging Sapi (Royco Beef Extract flavor)

50.0 g

Lemongrass (stalk)

2.0 pc
Making Konro Soup
Peanut (have been boiled)

50.0 g

Royco Bumbu Dasar Rendang (Royco Rendang Spice flavor)

110.0 g

Kluwak or pangium edule (have been soaked)

3.0 pc
Preparation
Preparing the Ribs

Put the ribs into a pan and fill the pan with water until the water cover the surface of the ribs. Then, boil the ribs well and turn off the fire. Throw the boiled water away and wash the ribs well. After that, put the ribs into the pan that has been washed and pour 3 litres of water. Add Royco Ekstrak daging Sapi, the lemongrasses, bay leaves and boiled them using middle fire until the ribs have soft and tender texture. Keep the volume of boiled water about 2 litres. If the water is getting lower, you need to add some water to keep it about 2 litres.

Making Konro Soup

Mix and Mash all the spice ingredients except the cooking oil. Sauté the spices until they smell well. Add the sautéed spices into boiled water of ribs and stir them well.
Note: if you want a darker consommé, you can add 3 pcs kluwak or pangium edule that have been soaked into hot water. then, mix and mash them with mashed spices.
Boil them for about 10 minutes with little fire until the spices blend well with the consommé.
Serve Ribs Konro Soup with complementary ingredients.