Hot Pot Soup
Soup for everybody. Warm up your customers with this hot pot soup and let indulge their taste with the combination of beef, the nuts, and mushrooms. Yummy for every tummy.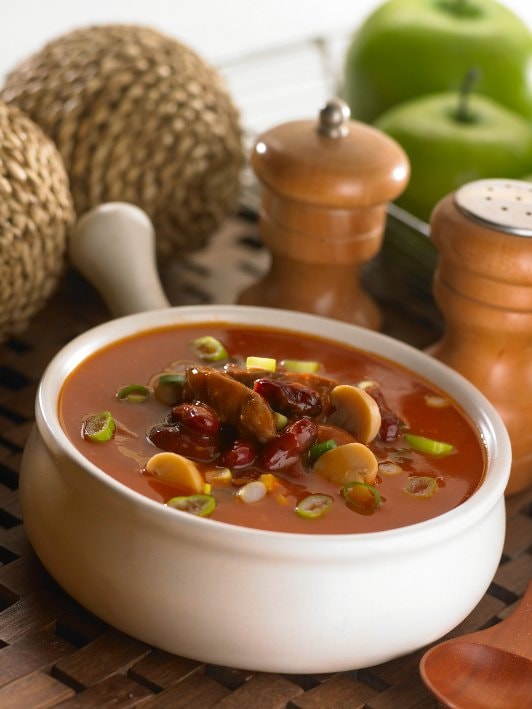 Ingredients
Prepare the Ingredients
Making the Hot Pot Soup
Knorr Chicken Powder 1kg

20.0 g
Preparation
Prepare the Ingredients

Boil red bean and beef tenderloin until well done. Prepare all materials, ensure that
all materials are ready to use.

Making the Hot Pot Soup

Saute onion, garlic with small pan until golden brown.
Add water, stir well.
Add the tenderloin, red bean and shitake mushroom.
Add chili and tomato sauce, KNORR Chicken Powder, brown sugar, stir well. Simmer for few minutes to make it thicker garnish with leek and shitake mushroom.