Jasmine Flowers
The fresh tea with peach and lemon combining with the fragrance of jasmines will be freshen our day.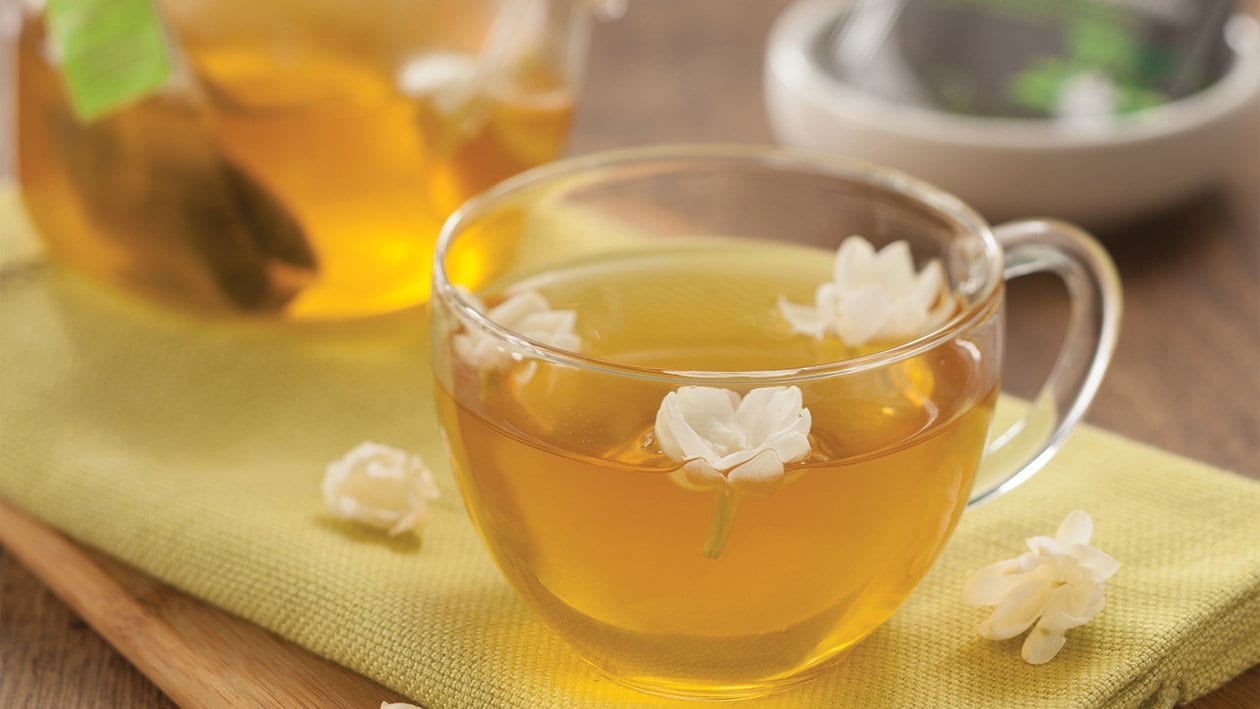 Ingredients
Brewing the Tea
Making Jasmine Flowers
Preparation
Brewing the Tea

BrewLipton Green Tea with Jasmine Stl with hot water in 2-3 minutes.

Making Jasmine Flowers

Prepare a serving glass or jar and pour all ingredients and Jasmine Tea and stir them well. Then, add some jasmines on the top carefully so that the jasmines can float in the glass' surface. Thus, the floating jasmine will make the tea more interesting and beautiful.
Finally, Jasmine Flowers is ready to serve.