Mi Goreng Siram (Watery Fried Noodle)
A plate of Javanese fried noodles pour with stir-fried chicken will match each other. To balance the taste, add Kecap Bango that is trusted by 9 out of 10 chefs as a mainstay of Indonesian culinary delights.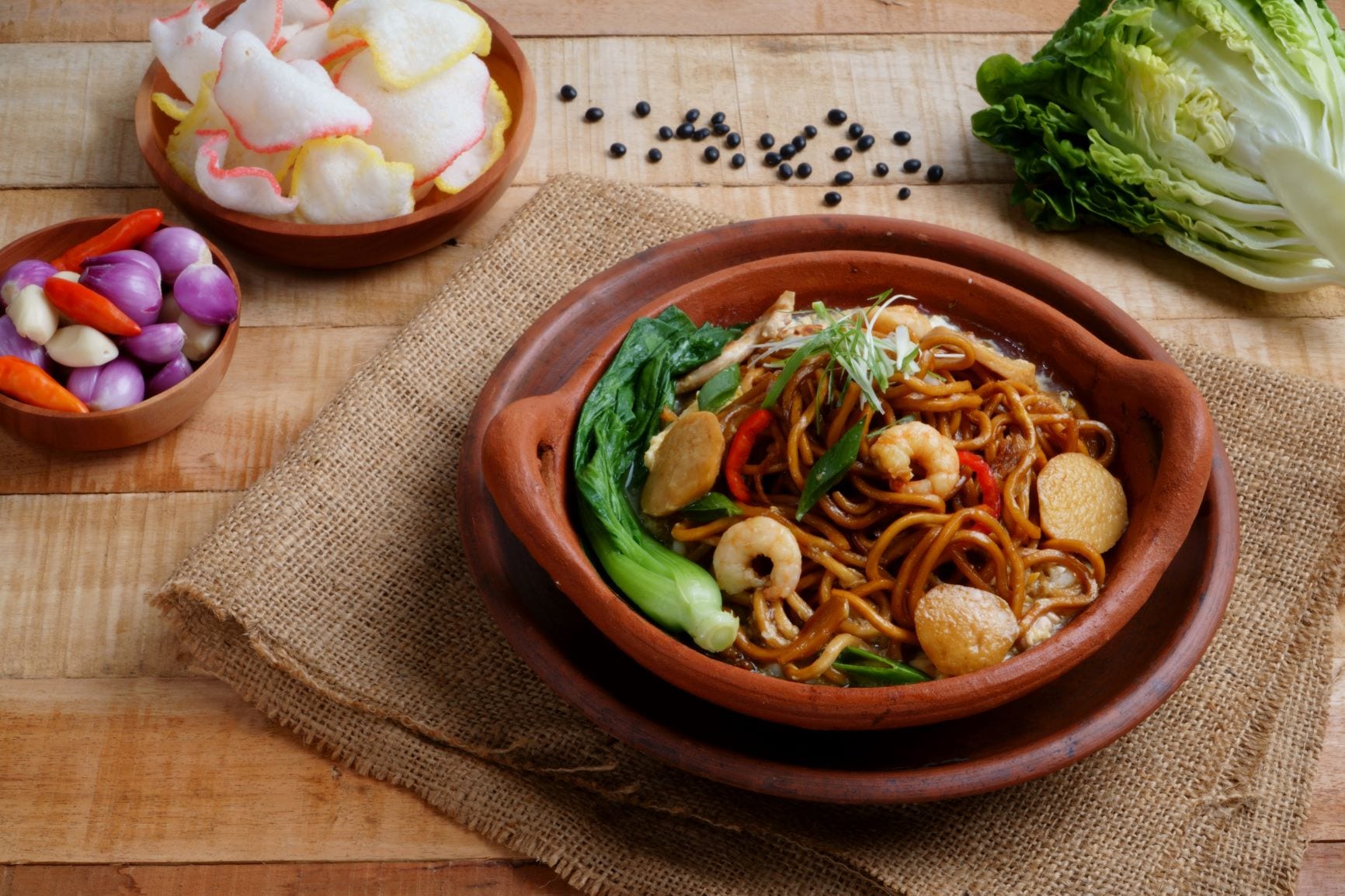 Ingredients
How to Prepare Ground Spice
White Pepper Seeds

0.25 tsp
How to Cook Fried Noodle
Dry egg noodles, boiled

2.0 pack

Beef Meatballs, thick sliced

4.0 pc

White Cabbage, sliced

150.0 g

Green mustard, chopped coarsely

100.0 g

Leek, sliced 1 cm

1.0 stalk

Celery leaves, roughly chopped

1.0 stalk

Chicken egg, stirred

2.0 pc
How to Cook Soupy for Pouring
Garlic, peeled and finely chopped

3.0 clove

Button Mushrooms, thinly sliced

50.0 g

Chicken egg, stirred

1.0 pc

Maizena, dissolve with water

3.0 tbsp
Preparation
How to Prepare Ground Spice

Puree all seasoning ingredients using a blender, then saute until cooked and fragrant. Set aside.


How to Cook Fried Noodle

Prepare a frying pan, heat the oil, saute the eggs then mess it up. Add the rest of the ingredients, add the boiled noodles, add Kecap Bango and seasonings. Once cooked, place it on a serving plate.  

How to Cook Soupy for Pouring

Clean the same frying pan. Heat oil, saute garlic, chicken thighs, button mushrooms, and beaten egg. Add water, Knorr Oyster Sauce, pepper, sesame oil and salt. Stir again and then thicken with the cornstarch solution. Pour the thick sauce over the fried noodles.
Serve with additional boiled baby bok choy.  




Buy Kecap Bango on Tokopedia and use code UNILEVERFOOD10 and get discount of Rp. 10,000.