Orange Mandarin Squash
Feel the soda pop sensation that can be freshen your tongue! The true freshness of Mandarin orange and passion fruit will boost your spirit ever!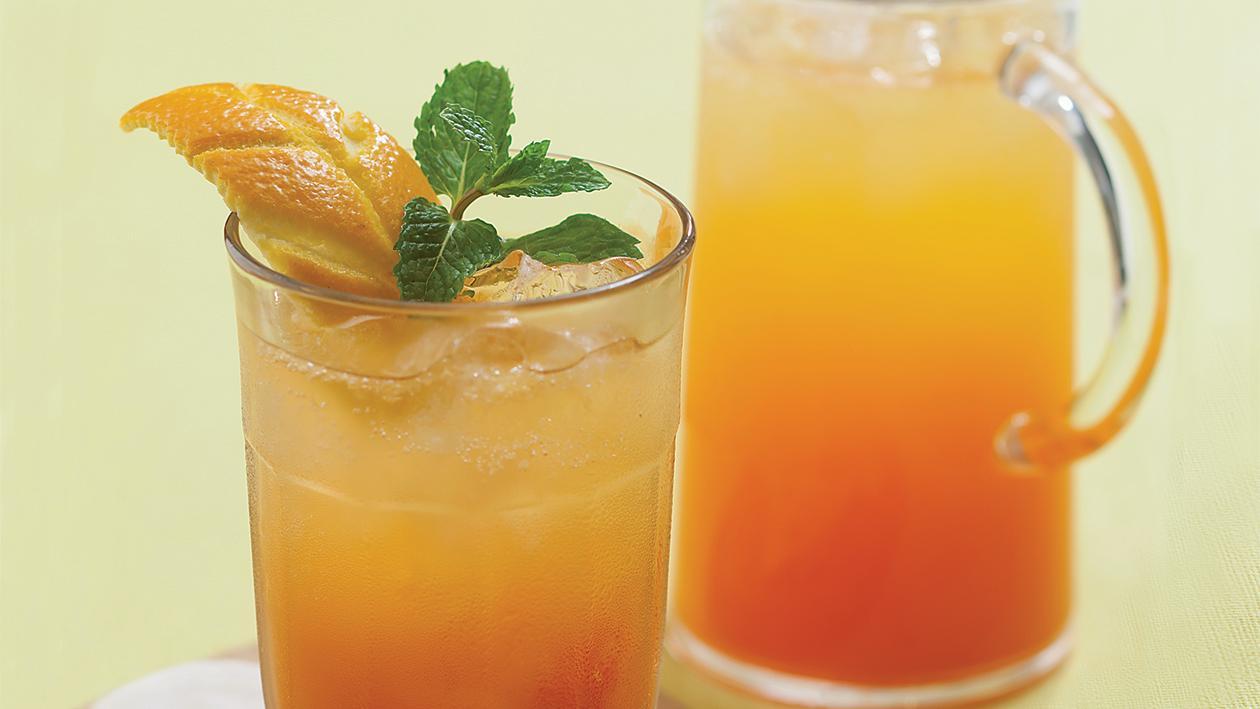 Ingredients
Making Orange Mandarin Squash
Lipton Ice Tea Mix

1 tbsp

Buavita Orange Mandarin

120 ml

Passion fruit syrup

20 ml
Preparation
Making Orange Mandarin Squash

Prepare a serving glass or jar that has been filled with 3/4 ice and then add gomme, Knorr Lime Powder, and Passion fruit syrup together. Pour Buavita Orange Mandarin and pour Lipton Ice Tea Mix that has been mixed with water carefully to get some layers. After that, add the soda on it.
Put Sunkist orange that has been formed with separating the skin and the fruit. Do not let them be cut off to ease us in arranging them.
It is ready to serve.