Rainbow Tuna Salad
Fresh tuna chunk mixed with onion, cucumber, tomato, curly salad, green olive, and salad oil will create tasty yet healthy salad. A reasonable choice for a healthy lifestyle beginner customer.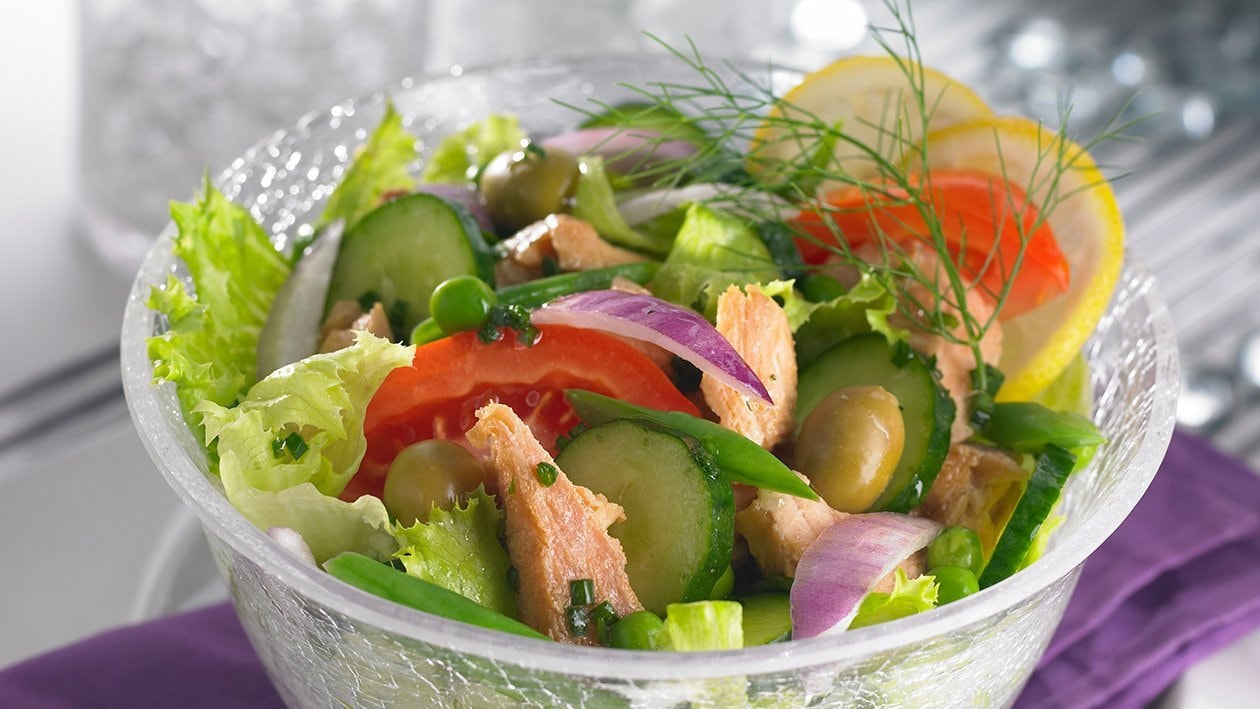 Ingredients
Cooking Rainbow Tuna Salad
Fresh Tuna Chunk, cut into macedoine

100.0 g

Cucumber, french cut

400.0 g

Tomato, wedges into 6

400.0 g

Lemon, slice and take the juice

60.0 g

Curly Salad Leaves

100.0 g
Preparation
Cooking Rainbow Tuna Salad

Mix Knorr Chicken Powder NAM with salad oil, mix in a bowl and make sure the taste is delicious.
Arrange neatly all kinds of vegetables and other ingredients on an elaborated bowl and make it look attractive.
Boil or steam tuna chunk until done but don't break it. Put it on the top of vegetable salad.
Pour the dressing over the tuna salad.