Salmon Soto Koya
Creatively distinctive, suprising for taste hunter. Give salmon a real Indonesian taste by serving with soto style, it will attract curiosity to the next level.
Main courses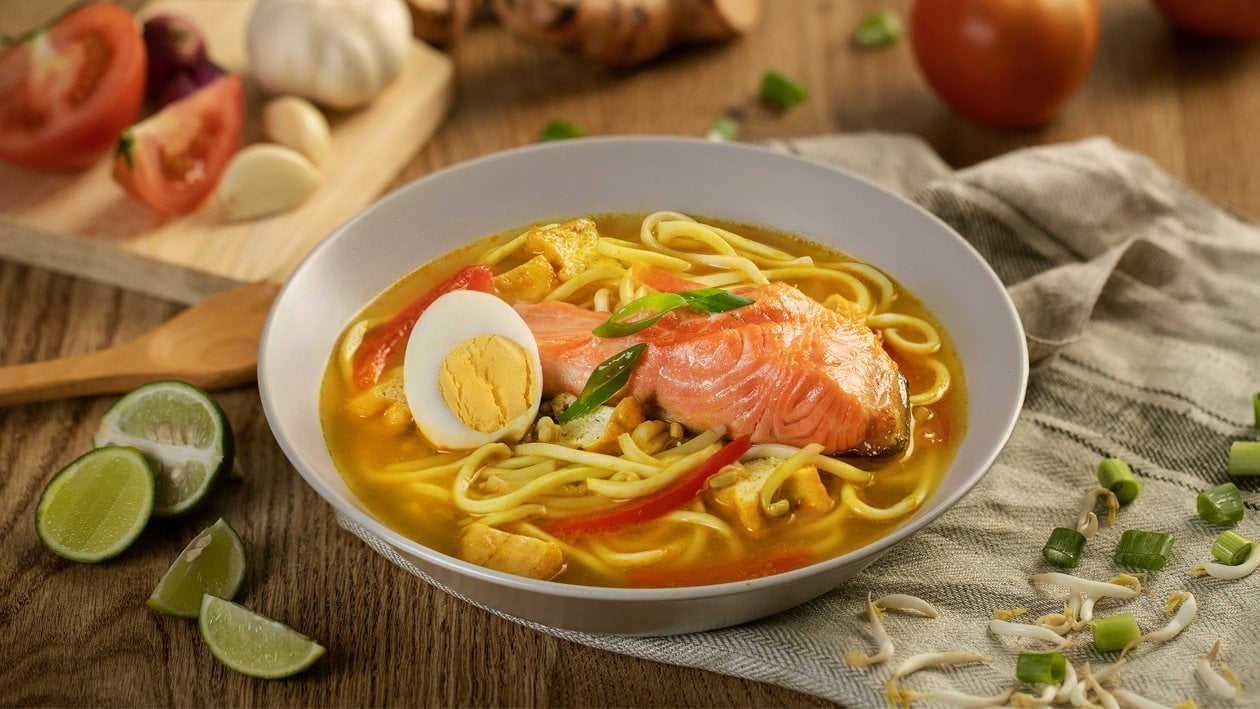 Ingredients
Salmon Marination
How to Make Koya
Prawn crackers / Kroepoek

50.0 g
How to Make Yellow Gravy
Serving Salmon Soto Koya
Preparation
Salmon Marination

Season salmon with marination ingredients prepared.
Grill till cooked.

How to Make Koya

Fry the chopped garlic till golden brown. Fried the shrimp crackers.
Blend finely both prawn crackers and fried garlic, and stir until blended. Set aside.

How to Make Yellow Gravy

Boil the water, then add Royco Bumbu Dasar Ayam Kuning. Stir until blended.
Add the other ingredients, add the koya till thickens slightly. Check the taste.

Serving Salmon Soto Koya

Put the wet noodles then pour the koya sauce.
Garnish with tomatoes, bean sprouts and add the grilled salmon for topping.
Soto Koya Salmon is ready to be served.