Shrimp with Green Mango Salad
This Vietnamese vibrant dish featuring green mangoes, shrimp, carrot, basil, red chili, and onion. The freshness color will definitely loved by healthy food lovers.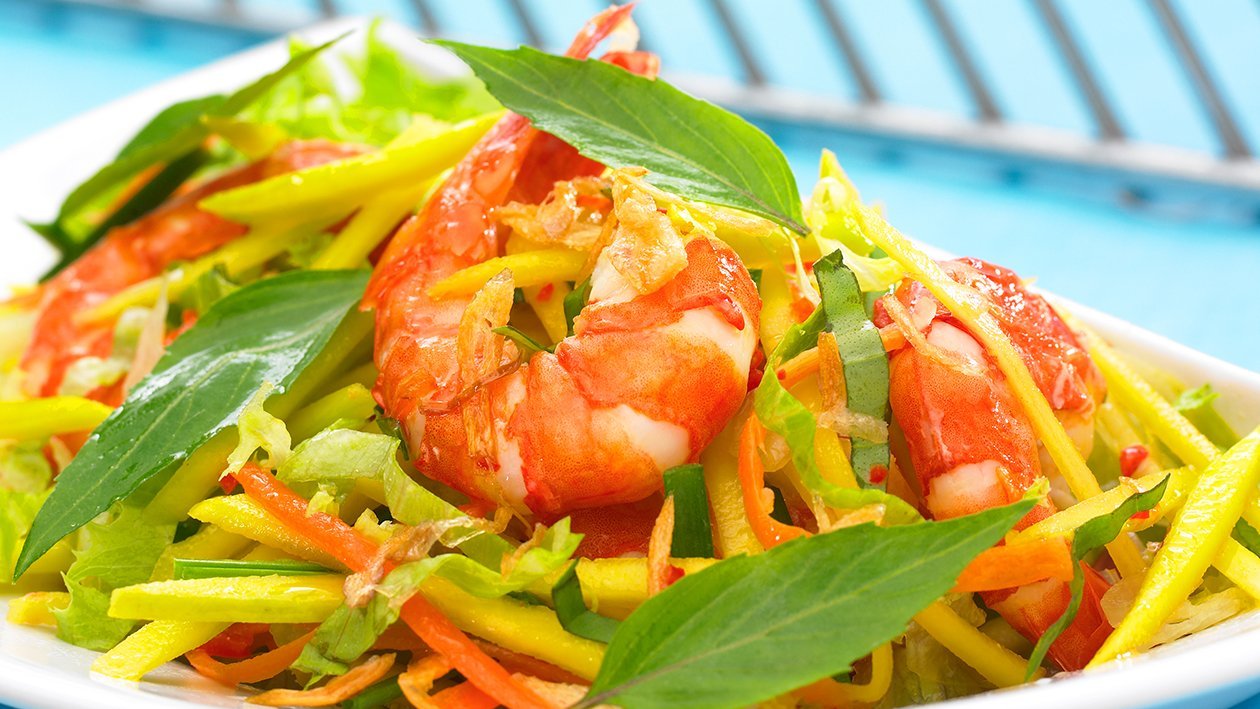 Ingredients
Cooking Procedures
Seasoning for Vegetables

5 g

Shrimp (medium size)

300 g

Carrots, cut into matches

100 g

Green Mango, peeled and chopped into matches

150 g

Basil Leaves, softly sliced

5 g

Red Chili, remove seeds and roughly minced

40 g

Fried Shallot, sliced

20 g

Asian Chives, cut about 2 cm in size

4 pc

Lettuce, thinly sliced

100 g
Preparation
Cooking Procedures

Boil the shrimp in 3 to 5 minutes until they are turn into pinkies and it means they are cooked. Peel the shrimp after they are cool.
Mix the shrimp, carrot, mango, basil leaves, lettuce and fish sauce in a bowl. Then, add Knorr Lime Flavoured Powder, seasoning for vegetables and sugar. Mix them well and check its taste.
Serve it in a serving plate and pinch some chili, fried sliced-shallot, and Asian chives.