Squid Ink Rice Surabaya
The squid cooked with its black ink presents a unique distinctive taste for this typical Surabaya dish. Enrich with Kecap Bango that trusted by 9 out of 10 chefs to produce a sweet and savory balance.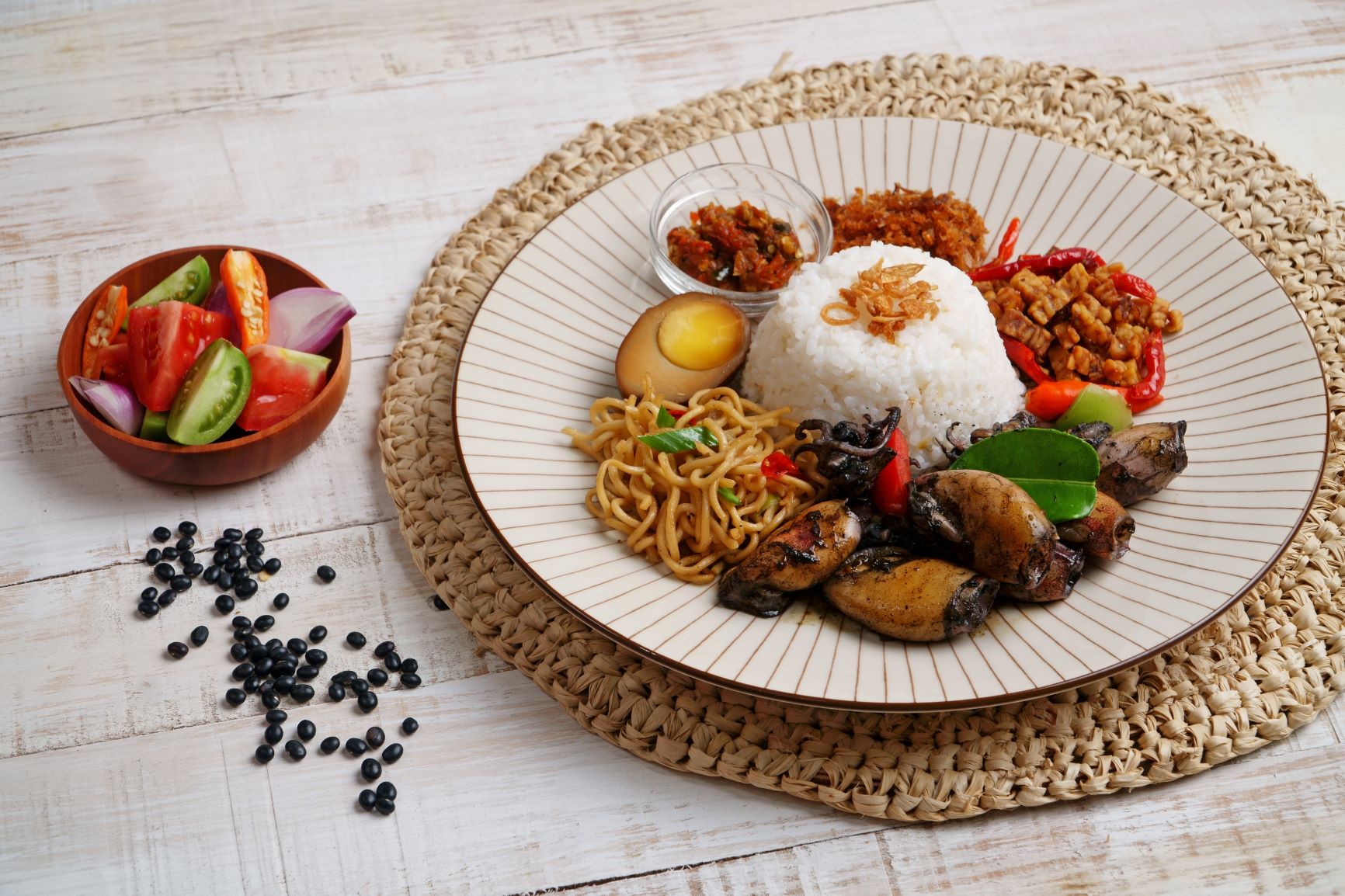 Ingredients
How to Cook Squid Ink Rice
Preparation
How to Cook Squid Ink Rice

Clean the squid, save the ink for later use. Drain the squid.
Mashed all seasoning ingredients using a pestle or blender, saute, then and add the bay leaves. Saute until cooked and fragrant.
Mix with the squid, stir evenly. Add Royco Bumbu Pelezat Rasa Ayam, Kecap Bango, salt, and sugar, stir again. Let the squid ink come out, cook until the squid is really soft and the sauce thickens. Turn off the fire.
Serve the sauteed squid with warm white rice, serundeng, anchovies, egg pindang, and fried noodles.  




Buy Kecap Bango on Tokopedia and use code UNILEVERFOOD10 and get discount of Rp. 10,000.