Truffle Soup with Crostini
This earthy, creamy and warming soup paired with crunchy crostini makes a perfect appetizer.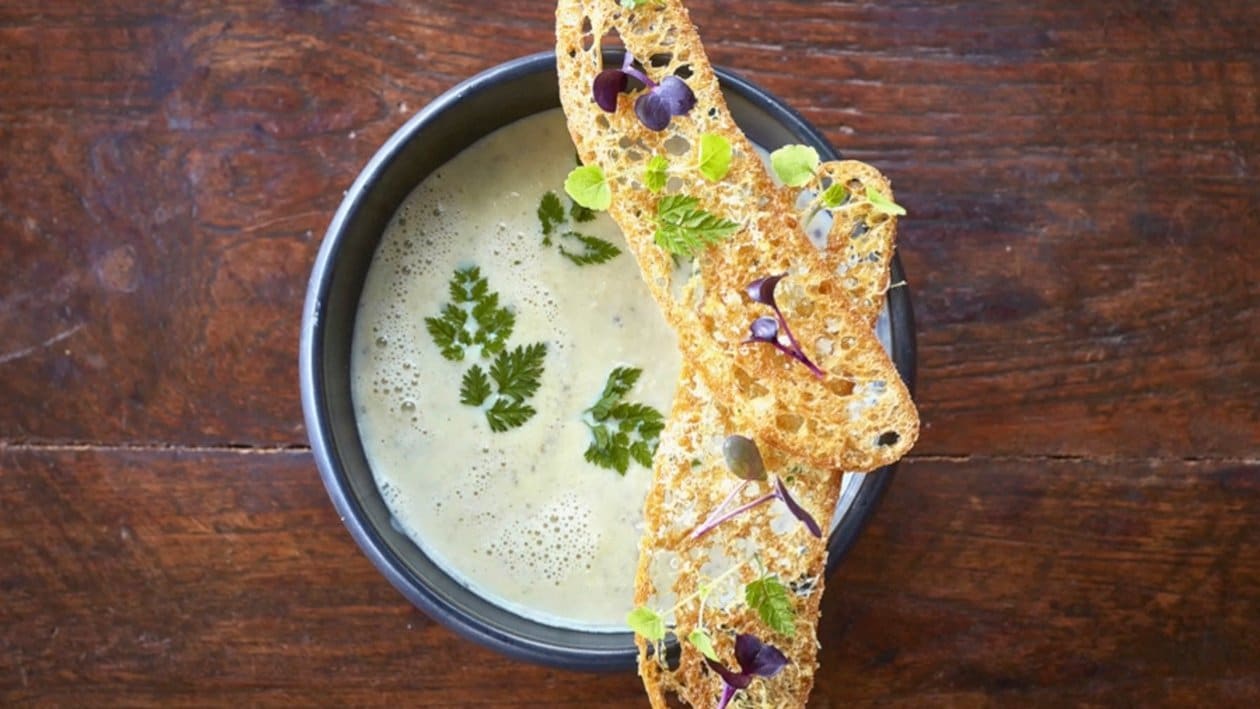 Ingredients
Making Truffle Soup
Crème Fraiche or Cooking Cream

400.0 ml

Parmesan Cheese, grated

100.0 g
Preparing Crostini's
Firm Bread (like Sourdough or Focaccia)
Preparation
Making Truffle Soup

Bring the vegetable bouillon to boil.
Add the crème fraiche and the truffle paste.
Bring to boil.
Add Knorr Mashed Potato to bind the soup.
Let it boil for a few minutes.
Measure the potato flakes until the soup reaches the perfect texture.
Add the parmesan cheese and blend with a hand blender to get an airy soup.
If desired use a siphon to make the soup even more airy.
Season if necessary with pepper and salt.

Preparing Crostini's

Half freeze the bread so it's helps you to cut very thin slices.
Place the slices on baking paper.
Drizzle some oil.
Grate the parmesan on the crostini's.
Sprinkle with sea salt.
Bake the crostini's for 15 minutes on 170 degrees Celsius.
Check if they are crispy, if not, bake a little longer.

Plating

Pour the soup in a bowl.
Finish with fresh chervil leaves.
Serve with the crostini's.
Add fresh herbs on the crostini's.