Abalone, Mushrooms & Broccoli Oyster Sauce
This simple cooking recipe is the best way to appreciate the unique flavor of abalone. Mix them with mushrooms and crunchy broccoli, then it will be great as one main dish on your plate.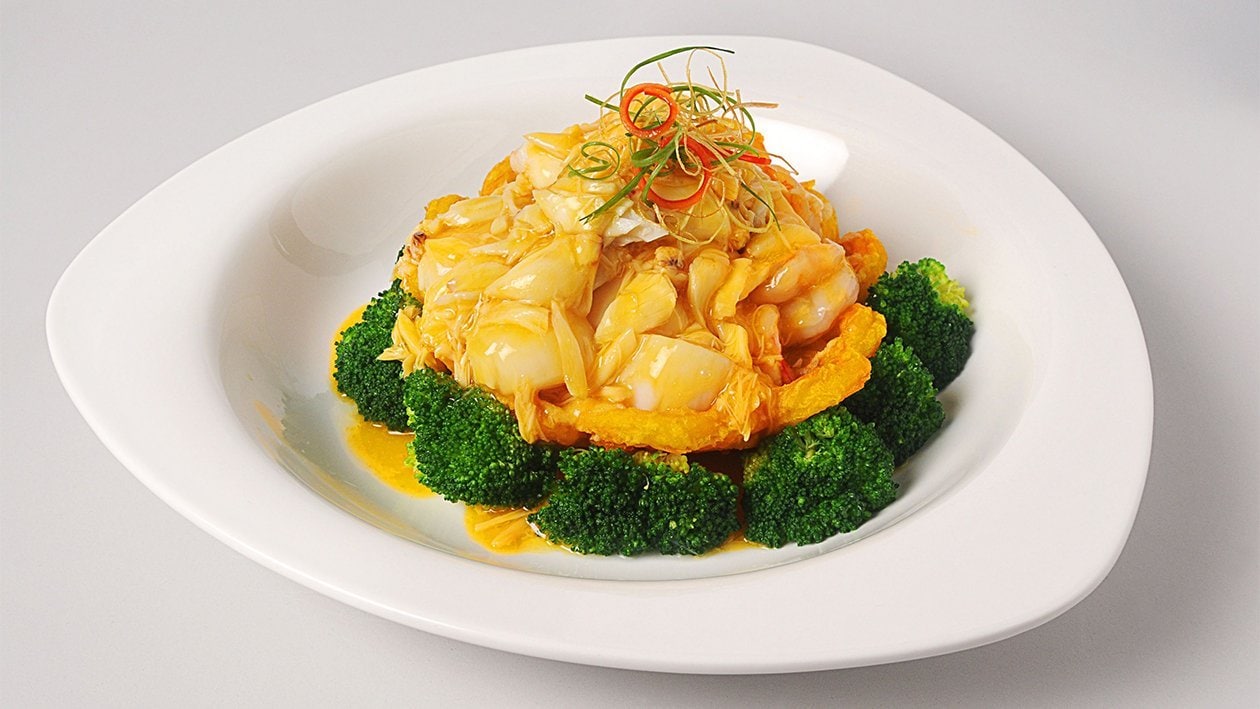 Ingredients
Preparation
Shitake Mushrooms

200.0 g

KNORR Chicken Bouillon (Liquid) 6 x 1 kg

4.0 ml
Preparation
Preparation

Prepare 500 ml of boiled water and dissolve Knorr Chicken Powder HK.
Boil broccoli for a few minutes and drain as the broccoli still green and fresh, set aside.
Boil the mushrooms until cooked, drain and set aside.
Sauté broccoli with spices, put on plate.
Heat a frying pan, put the broth base, abalone mushrooms, then add basic seasoning mix until evenly distributed.

Presentation

Arrange mushrooms and abalone sauce and pour over broccoli.