Beef Steak Mushroom Sauce
Soft potatoes, broccoli, and tomatoes is the best combination of meat steak doused with mushroom sauce. Sweet, savoury, delicious.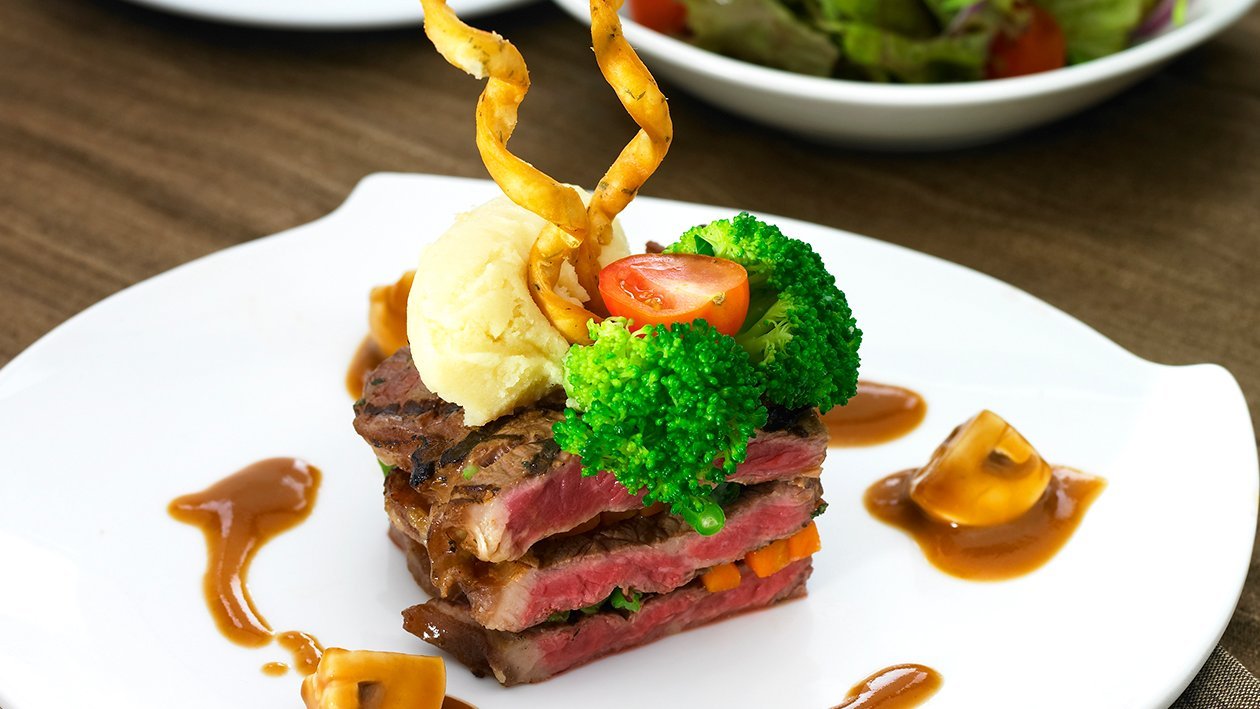 Ingredients
Cooking the Steak
Make the Mushroom Sauce
Champignon Mushroom

100.0 g
Preparing the Garnish
Serving the Steak
Preparation
Cooking the Steak

Cut beef 150 g each in the form of steak. Sprinkle meat with meat tenderized, prick-prick with a fork in the range of 1 cm, then add Knorr Beef Powder, paprika powder, pepper and mustard. Spread evenly across the surface of the meat. Let stand for 5 minutes.
Heat the grill, basting the meat with a little oil, then bake until the desired doneness.

Make the Mushroom Sauce

Prepare demi glace sauce with Knorr Demi Glace. Mix the powder with cold water, stir until evenly distributed and heat to boiling and thickened. Add the sliced mushrooms and a little fresh cream.

Preparing the Garnish

Boil the vegetables until cooked, stir-fried with margarine, give a little onion and add Knorr Beef Powder as flavouring.

Serving the Steak

Arrange meat and vegetables alternating upward. Put the broccoli and mashed potato in the top spot. Pour with mushroom sauce.