Read More
Burritos De Pollo Con Frijoles Negros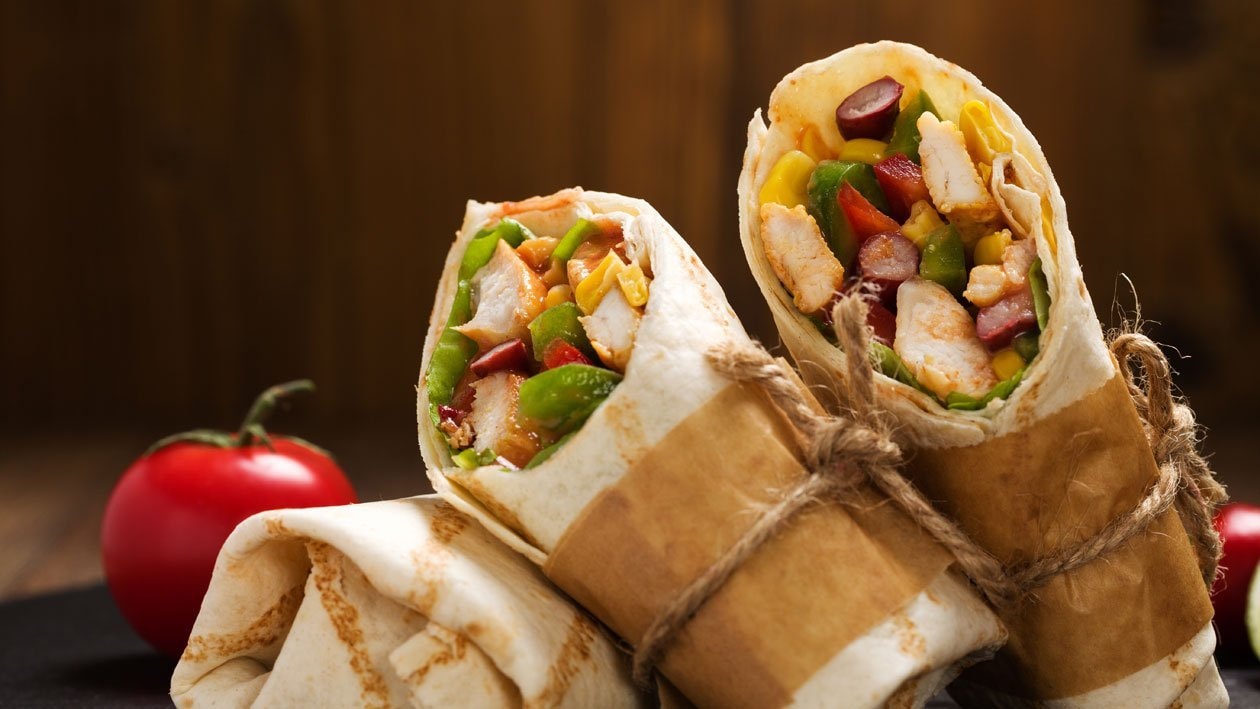 Delight your diners' craving with this menu, teased by Knorr World Cuisine—a mix of creamy salsa and savoury chicken spiced up with lime juice. Just cook burritos for 25 minutes and you will get an impressive treat on the table.
...
Ingredients
First Burrito Filling Preparation
Red Pepper, grounded

0.13 tsp
Second Burrito Filling Preparation
Chicken breast, shredded

2.0 cup

Green Onion, finely chopped

0.25 cup
Burrito Preparation
Black beans, rinsed and drained

0.75 cup

Refrigerated fresh salsa

0.5 cup
Presentation
Preparation
First Burrito Filling Preparation

5 mins

Bring lime juice, chili powder, ground cumin, Knorr Chicken Powder, black pepper, and ground red pepper to a boil in a small saucepan.

Second Burrito Filling Preparation

5 mins

Stir in shredded chicken breast and green onion slices.

Burrito Preparation

25 mins

Spoon black beans and salsa down centre of each tortilla. Add ¼ cup bean mixture and ½ cup chicken mixture. Sprinkle with 2 tbsp cheese. Roll up.
Heat a large skillet over medium-high heat.
Coat pan with cooking spray.
Add 2 burritos and cook for 3 minutes on each side.
Remove from pan.
Repeat procedure with the remaining 2 burritos.

Presentation

5 mins

Transfer burritos to platter.
Garnish with chopped parsley.