Chilli Con Carne
Prepare chili peppers, meat, tomatoes, and beans to be mixed as a tasteful chili dish. This great chili can be prepared as one of the best dishes to serve to friends or families.
Main courses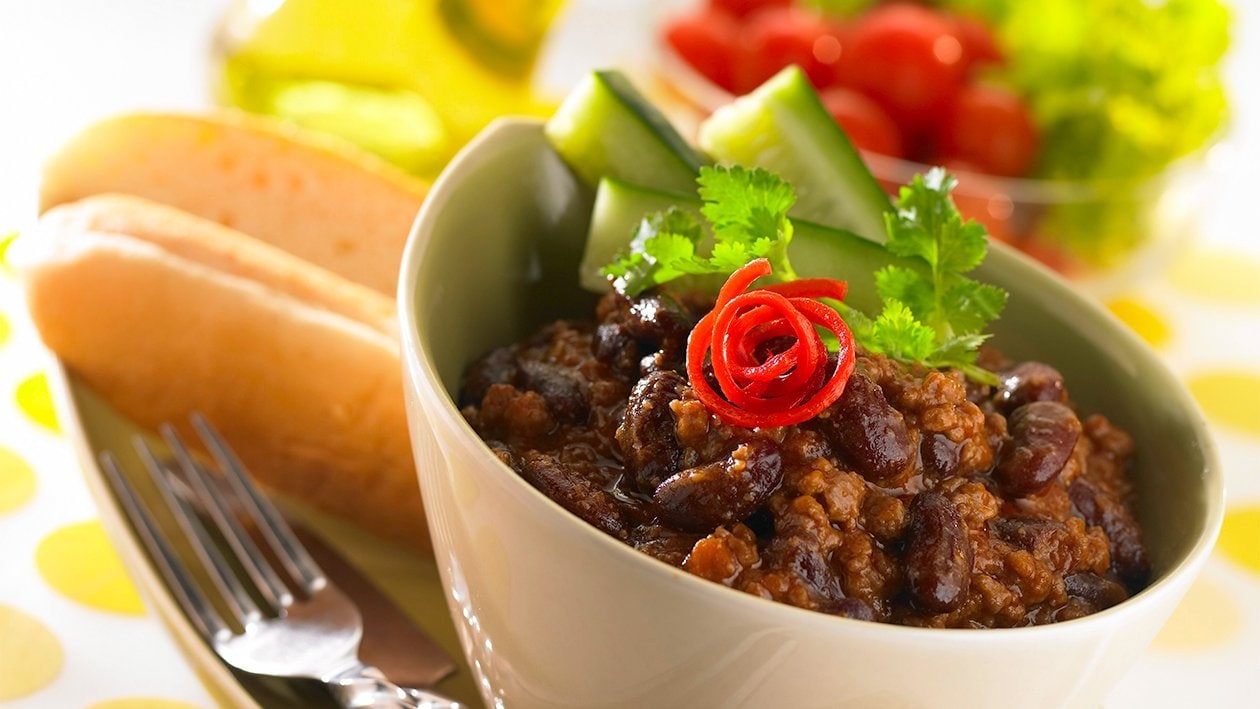 Ingredients
Preparation
Knorr Chicken Powder 1kg

10.0 g

Margarine, Planta (plain)

15.0 g

Vinegar, red wine

20.0 ml
Preparation
Preparation

Boil red bean until well cooked.
Dilute KNORR Demi Glace Sauce with 150cc water.
Sauté onion, garlic and minced meat in a pan.
Add bay leave, oregano and thyme.
Pour red wine, stir well.
Add KNORR Tomato and chilli sauce, diluted KNORR Demi Glace, boiled re bean, stir well.
Add the water. Mix well, and let continue boiling until the gravy is thick.
Season Chilli Con Carne with KNORR Chicken Powder and sugar.