Claypot Chicken Rice
Claypot chicken rice is popular in many Asian countries. Combined of chicken, pepper, sesame oil, to light soy sauce, with the richness taste of Knorr Oyster Sauce, will make the dish always special.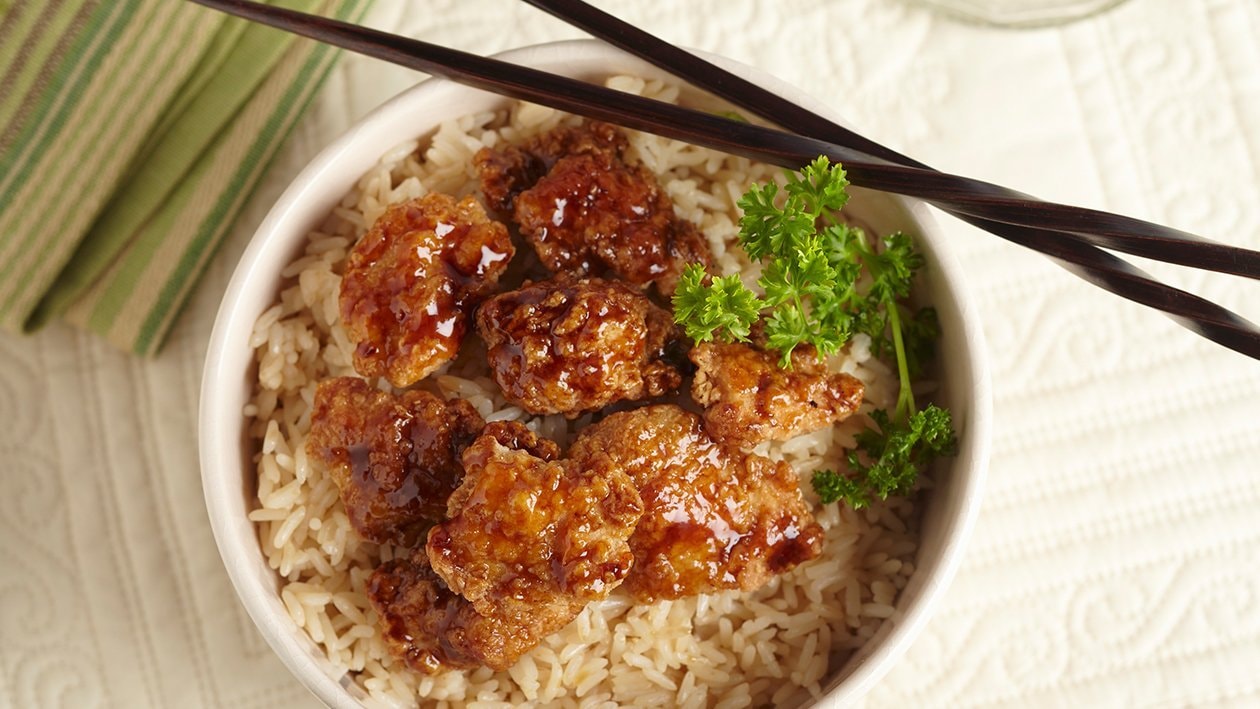 Ingredients
Cooking Procedures
Chicken breast, boneless, diced

300.0 g

Spring onion, roughly sliced

300.0 g

Knorr Chicken Powder 1kg

20.0 g
Preparation
Cooking Procedures

Marinate the chicken well and leave it for a wile.
In a big size bowl, pour some water and seasoning ingredients. Mix them well and boil them.
After that, lower the fire and close the bowl and keep cooking for 10 minutes.
Cook the rice well. Then, put into a pan. Add the chicken that has been marinated into whole rice. Close the pan and cook it again in 20 minutes.
After 20 minutes, turn off the fire and leave it for 10 minutes. Keep it closed and add garnish ingredients, mix them well and serve it.