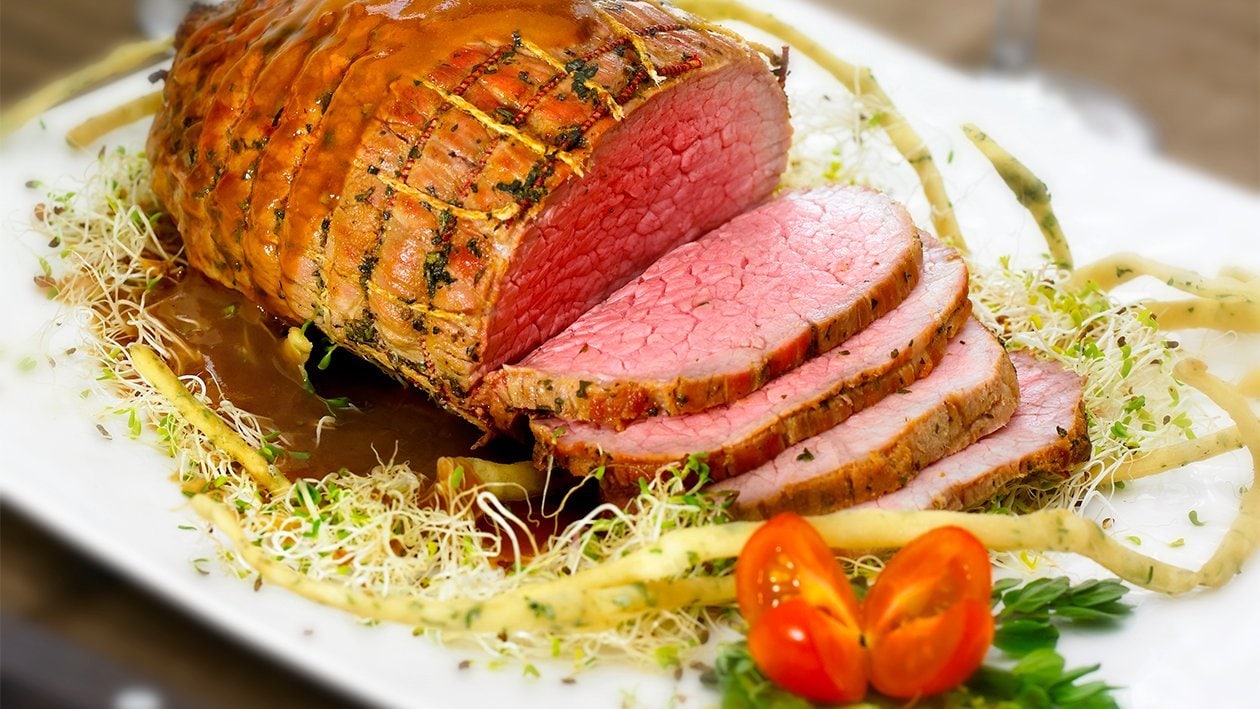 The tender meat with black pepper provides the perfect spicy and savory taste. Onions, carrots, celery leaves, and oregano refine this dish.
...
Ingredients
Prepare the Meat
Roasting the Beef
Preparation
Prepare the Meat

Tie the meat with string (trussing) to form the meat still good when baked.
Marinate the meat with above ingredients and Knorr Beef Powder, then leave it for half an hour to pervasive, meanwhile preheat the oven to a temperature of 250⁰C.
Sprinkle with meat tenderizer to the entire surface of the meat.
Prick-prick the meat with meat fork in 1cm range.
Let stand for 5 minutes to soak and tenderizer enzymes work optimally.

Roasting the Beef

In the baking tray, place the sliced onions, carrots, and celery, and put the meat on it as a base for the meat do not overcook and provide aroma.
Put it in the oven, grilled until brown surface, then reduce temperature to 180⁰C and allow up to 45 minutes for the meat mature or 30 minutes for medium the meat. Every 10 minutes smeared the meat with remaining liquid in the baking tray or rub with oil so that the meat does not dry.
Remove the meat and slice it (carving) with a carving knife.