Roasted Beef with Raisin Sauce and Flavoured Butter
Roasted Beef with raisin sauce will be best menu for dinner. Simple and favourable.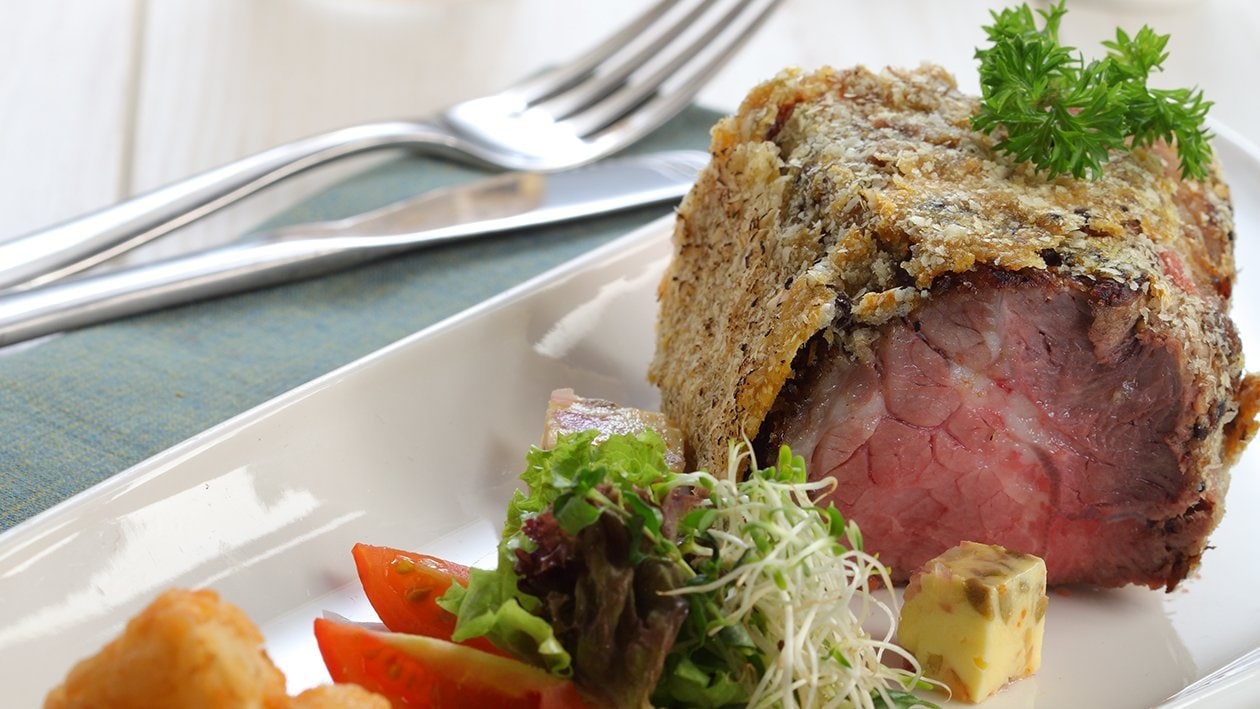 Ingredients
Roasting Beef
Fresh oregano leaves

4.0 g
Making the Brown Sauce
Intact blackpepper

10.0 g
Making the Maitre d Hotel Butter
Preparation
Roasting Beef

Tie the meat with strings (trussing) to keep its form in roasting process.
Marinate the meat with Knorr Beef Powder, black pepper, thyme, oregano, rosemary for 30 minutes while heating up the oven to 250° C.
On the baking tray, put the slices of onion, carrots and celery as the base for the meat so it will not get burnt and for additional scent.
Put the baking tray into the oven, roast until the surface of the meat browned, then smear it with mustard and Knorr Mashed Potato. Put it back into the oven and turn down the temperature to 180°C. Roast it for 45 mins (well-done) or 30 mins (medium). Every 10 minutes, smear the meat with sauces left in the baking tray or vegetable oil to avoid dryness.

Making the Brown Sauce

For the sauce, mix all the ingredients, cook slowly.

Making the Maitre d Hotel Butter

For the Maitre d hotel butter, mix and smooths all the ingredients, put it in plastic wrap, then freeze it.