Squid Hot Plate
Be careful with this menu. First, careful with the hot plate. Second, careful when you're surprised by its taste. Worth to try to indulge your customer.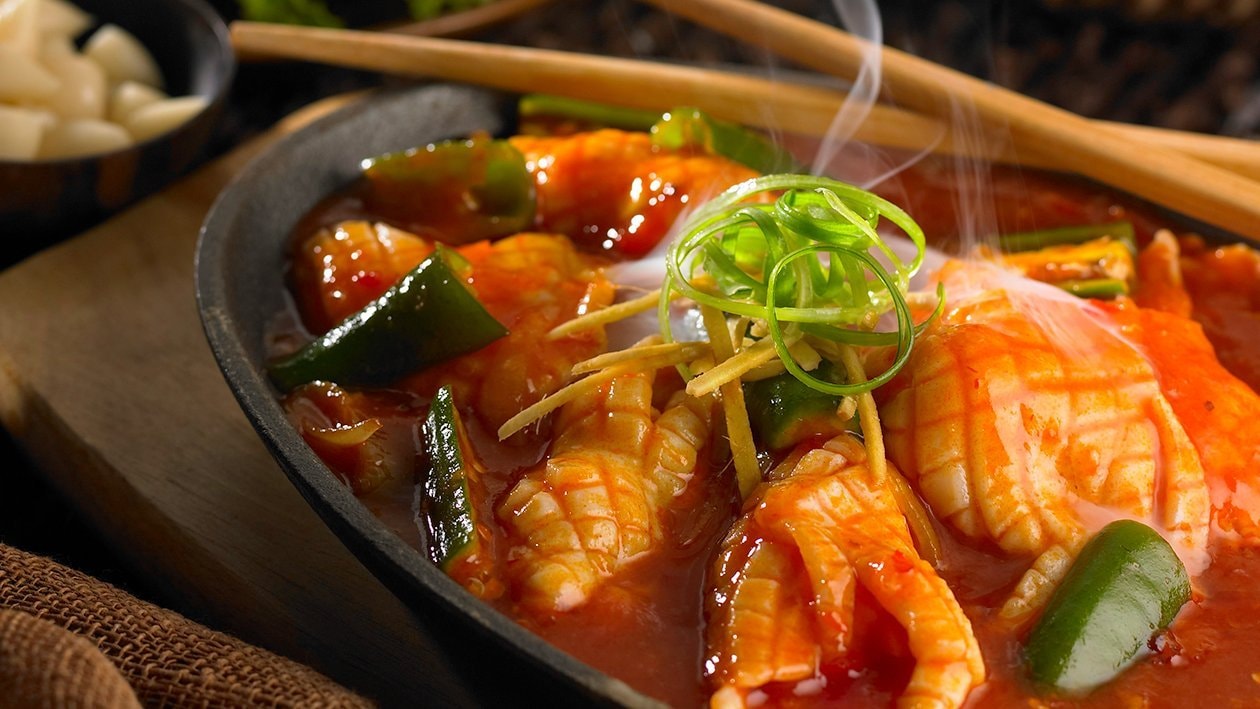 Ingredients
Preparation
Bahan- Bahan (Ingredients):

Knorr Chicken Powder 1kg

10.0 g
Preparation
Preparation

Boil squid in while in boiling water to sharpen the shape.
Sauté onion, ginger and garlic, until golden brown.
Add tomato sauce, chilli sauce, sesame sauce and oyster sauce, stir them well.
Pour water, green paprika, stir well.
Season with KNORR Chicken Powder and sugar.

Presentation

Served with steamed rice and worton fried for best taste.