Stir Fry Hot Chicken Wing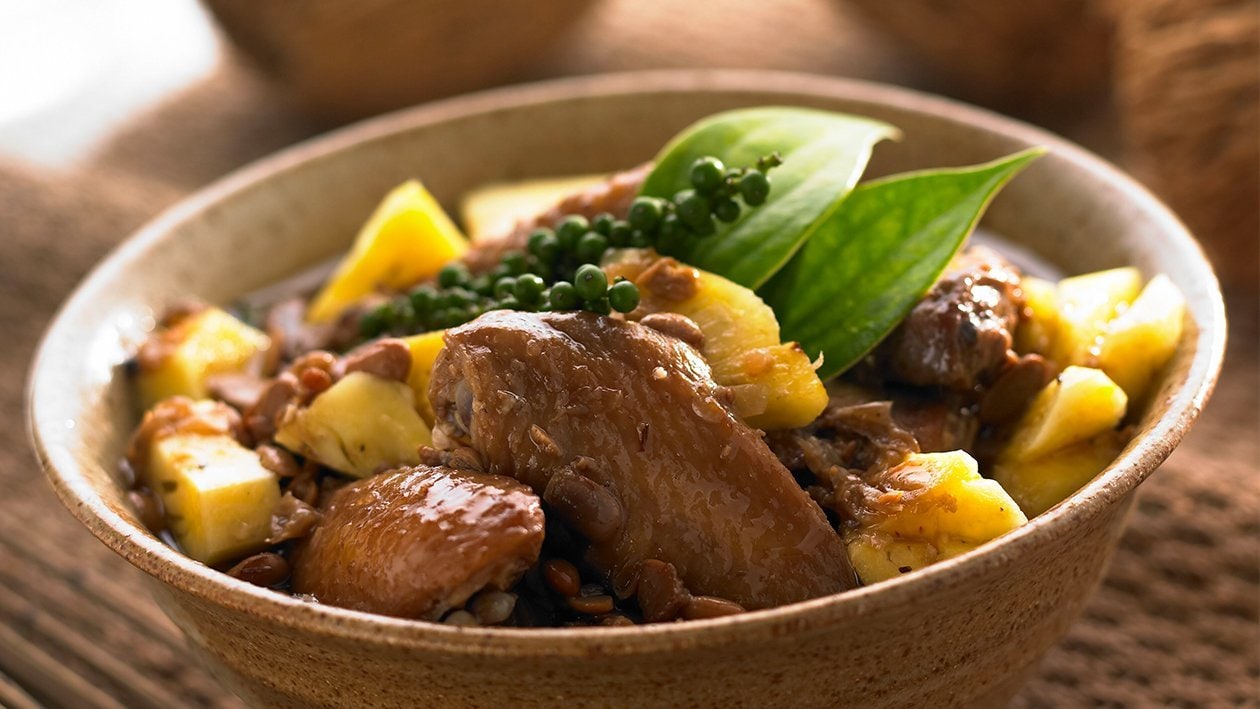 Hot chicken wings always favorable. With savory and spice taste mixed of Knorr Chicken Powder and white pepper make this dish easy to whip-up on a cheerful party.
...
Ingredients
Cooking Stir Fry Hot Chicken Wing
Chicken Wings, wash and clean

600.0 g

Local Potato, cut into macedoine

400.0 g

Mushroom (merang), quarter wedges

100.0 g

Red Bean, clean and boil

50.0 g

Black Pepper, coarse crushed

10.0 g

White Pepper, crushed

10.0 g

Worchestershire Sauce

6.0 g

Garlic, roughly chopped

10.0 g
Preparation
Cooking Stir Fry Hot Chicken Wing

Sauté onion and garlic until fragrant, add some water.
Boil chicken wing, potato, and red bean, then put aside on plate.
Mix in mushroom, red bean, potato and chicken wing, then black pepper, white pepper, Bango Sweet Soy Sauce, sesame oil and worchestershire sauce. Pour in water to the sautéed food, stir and mix well.
Season with Knorr Chicken Powder NAM and white sugar. Make sure the taste is delicious.
Serve hot with the garnish.