Veal Kidneys with Pepper Sauce and Spring Vegetables
If you buy kidneys that are still in the suet fat, remove that first. Do not throw the suet away, but slowly melt it on a low fire. Use the suet for cooking the kidneys or for the English pudding.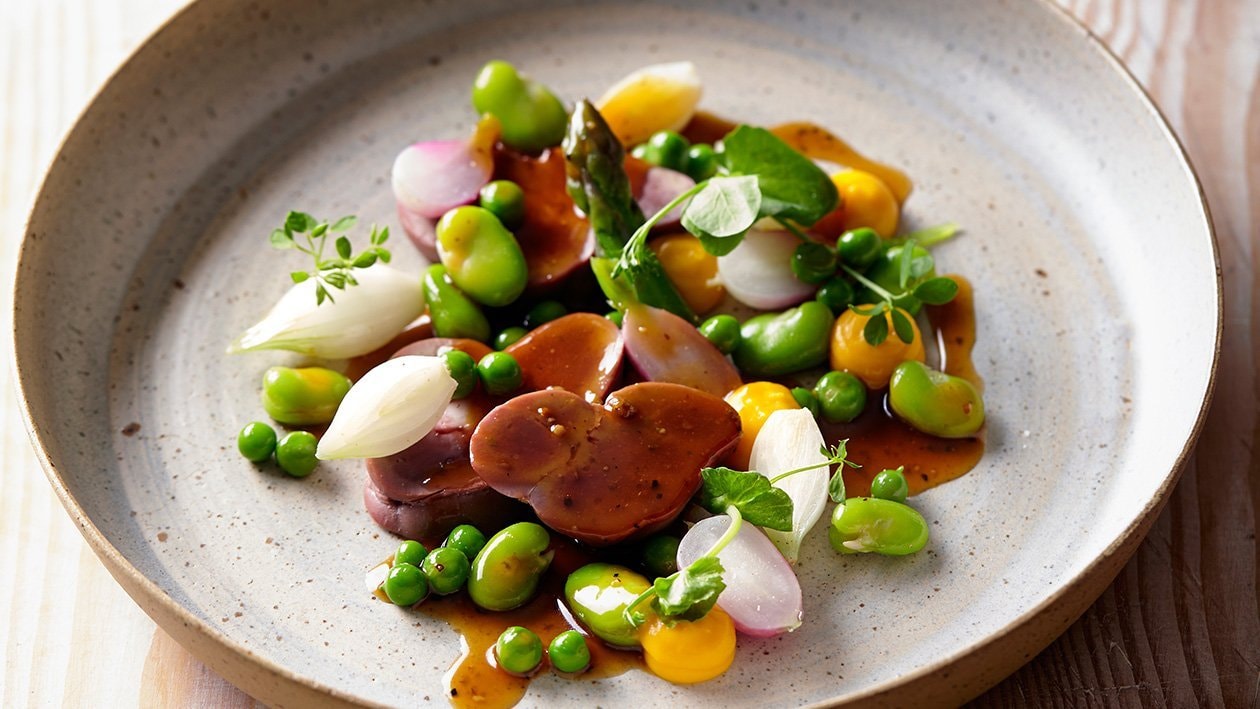 Ingredients
Purée Preparation
Garnish Preparation
Green asparagus, pearl onions, broad beans, peas, radishes

700.0 g
Veal kidneys Preparation
Presentation
Preparation
Purée Preparation

Peel, wash and slice the carrots into pieces.
Boil the carrots until tender and purée them in a blender with half of margarine until smooth.
Season the carrot purée with Knorr Chicken Powder.

Garnish Preparation

Clean the vegetables and cut them as you wish.
Blanch the vegetables and season them.

Veal kidneys Preparation

Clean the veal kidneys and cut them into slices or chunks.
Season with Knorr Chicken Powder and cook in oil until pink.
Remove them from the pan and keep them warm.
Add the shallot and then the garlic purée to the pan.
Deglaze with the apple juice, add the Knorr Demi-Glace dilution, and thicken slightly.

Presentation

Divide the vegetables and the kidneys over the plates and pour the carrot purée in between.
Add the sauce and finish off with the cress.