Baked Rice
This traditional Sundanese food presents fragrant rice with the smell of spices that seep in every grain of rice.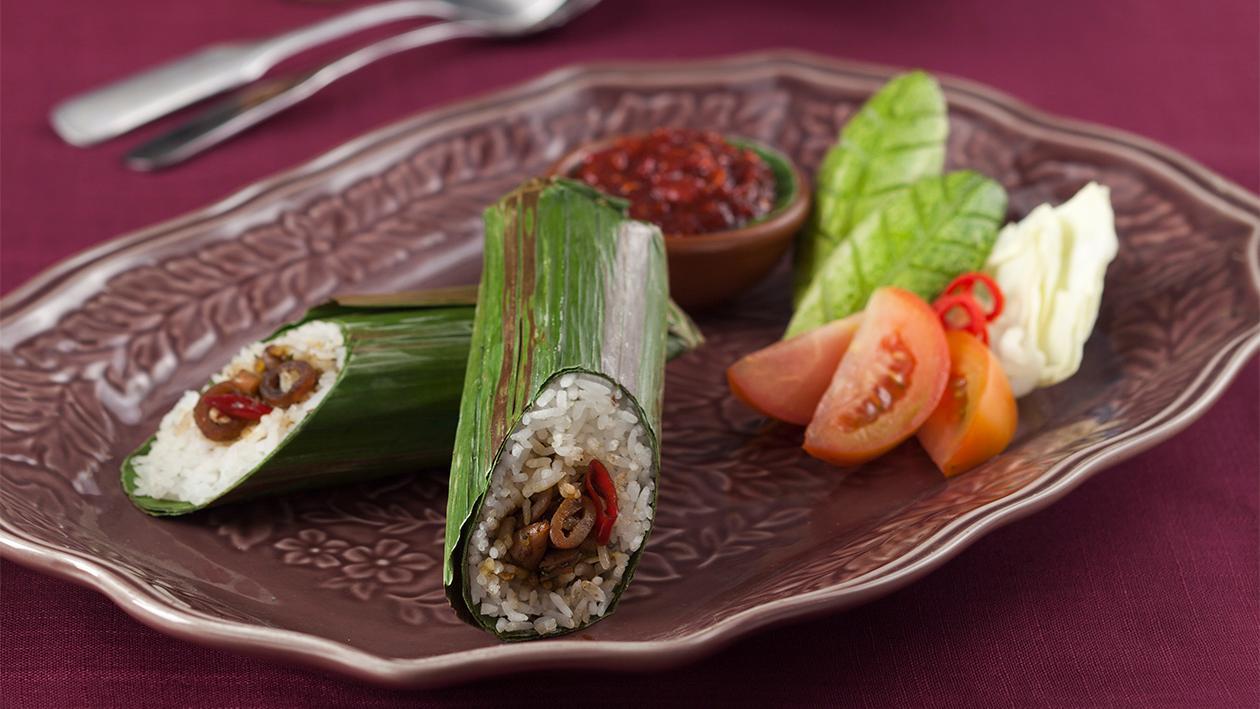 Ingredients
Preparing the Rice
Thin Coconut Milk

1500 ml
Make the Filling
Blue Band Master Original Margarine Tin 2kg

28 g
Making the Baked Rice
Preparation
Preparing the Rice

Wash the rice thoroughly.
Enter coconut milk (1½ liters of ½ coconut) into the rice cooker, enter the rice, bay leaves, kaffir lime leaves, lemon grass that has been crushed and salt. Stir briefly. Cook until done.

Make the Filling

Steam the chicken until cooked and let it cool. Diced.
Puree onion, garlic and salt.
Heat the Blue Band in a frying pan, put spices and chopped onion, saute until fragrant.
Enter the chicken meat and slightly water, add the oyster sauce, Bango Kecap Manis and pepper powder.
Add Royco Bumbu Pelezat Rasa Ayam, stirring until absorbed and taste it. Enter the scallions pieces. Fitted it up.

Making the Baked Rice

Take a banana leaf that has been cleaned up, put on the chopping block.
Take 1 tablespoon of rice and flatten. Fill with 3 tablespoons of chicken meat just above the rolls with rice and banana leaf-shaped rice cake.
Trim package with a pin at the end of the stick.
Steam for 15 minutes.
Bake over the coals until fragrant first before serving. Or baked on a griddle, and back and forth so as not to scorch.