Woku Chicken by Chef Deden Gumilar
Spicy taste is always favourable. The unique combination of citronella leaves, oranges, pandan, and basil, used by Chef Deden makes the unique compositions of this chicken dishes, and would definitely invite curiosity.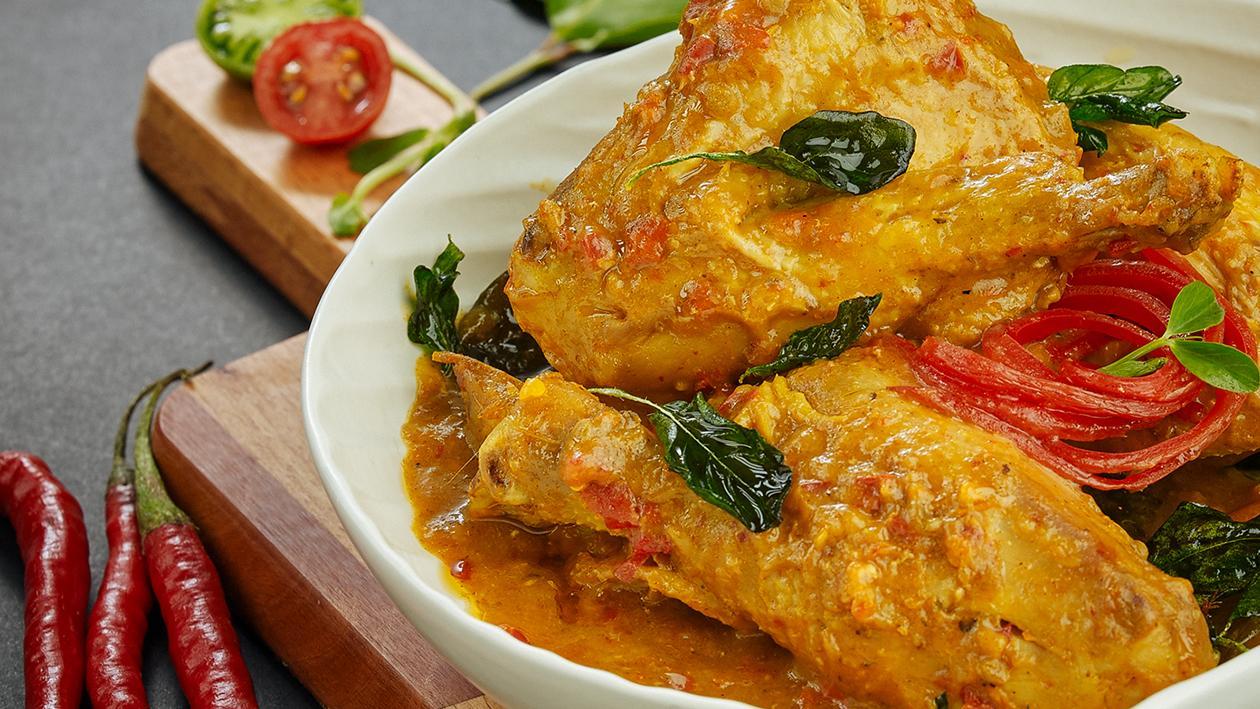 Ingredients
How to Make Ayam Woku
Chicken Broiler, cut, cleaned, set aside

600 g

Red Chilli, thinly sliced

8 pc

Cayenne Pepper, halved

10 pc

Ginger (2cm), thinly sliced

1 pc

Lemongrass (stalk), beaten

2 pc

Lime (the water only)

1 pc

Green Tomatoes, cut 8 parts

5 pc
Preparation
How to Make Ayam Woku

Heat the pot, add vegetable oil, then stir-fry the lemongrass and lime leaves as well as sliced red chilli and cayenne pepper.
Add Royco Ayam Kuning (dissolved with boiled water), stir until evenly added.
Put water into it, wait until boil.
Then add the chicken to the boiling water.
Allow to boil again, remove the foam on the surface.
Put some of the sliced green tomatoes.
Add sugar or salt and pepper when needed.
When the chicken half cooked, and seasoning is enough, sprinkle basil leaves into woku chicken.
Stir briefly, add the remaining pieces of the green tomato.
Serve with a large container and sprinkle with fried onions.