Chicken/Meat Oyster Sauce by Chef Deden Gumilar
A tasty, slightly sweetened cashewnut mixed with dried chillies will be a unique flavour combination. Chef Deden cooks it with chicken or meat into a delicious unique recipe for savoury-spicy flavour lovers.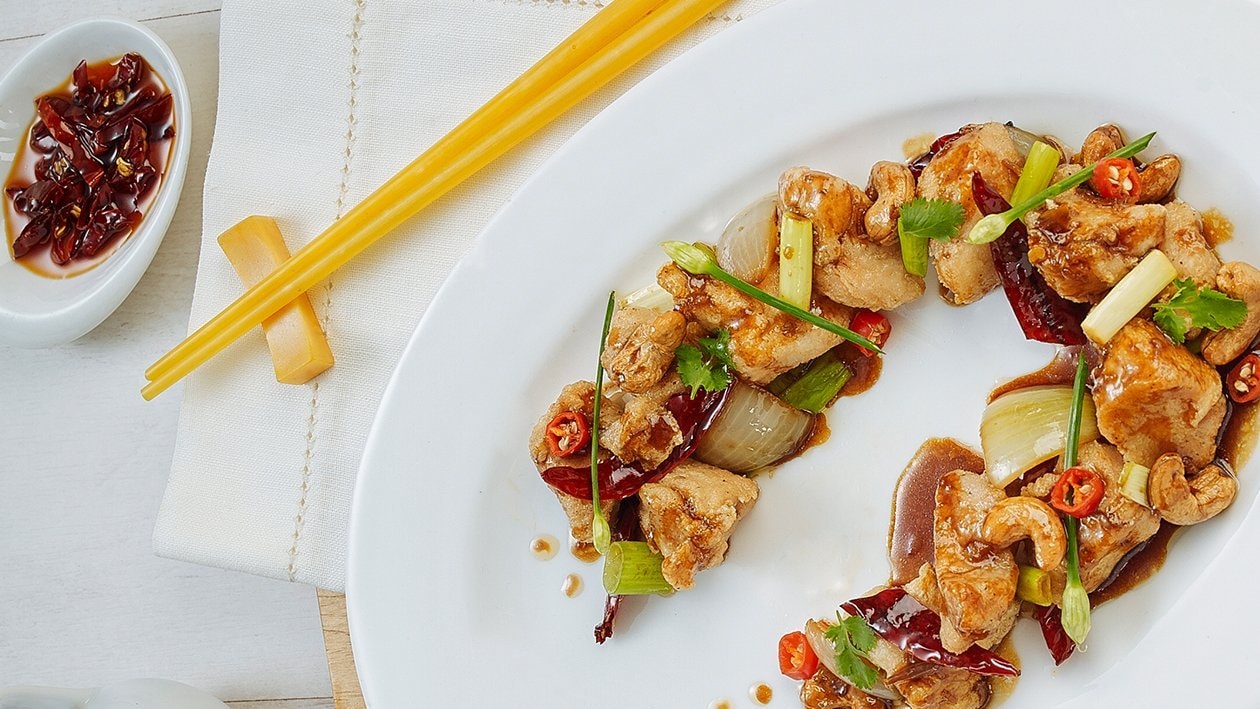 Ingredients
Cooking the Chicken/Meat
Chicken/Beef, thinly sliced

600.0 g

Versatile Flour or Sago Flour

300.0 g

Cooking Oil, for frying

1.0 l
Make Chicken/Meat Oyster Sauce with Cashewnut & Dried Chili
Onions, diced quite large

100.0 g

Garlic, roughly chopped

2.0 clove

Dried Red Chilli, as desired, cut 2 parts

Spring Onion (stalk), cut into 2 cm lengthwise

2.0 pc
Preparation
Cooking the Chicken/Meat

Prepare a quite large container, put the meat or chicken slices.
Add salt and pepper to taste, mix well.
Add the versatile flour/sago flour, stir till mixed evenly.
Heat oil in a frying pan.
Fry meat or chicken slices until yellow, remove and set aside.

Make Chicken/Meat Oyster Sauce with Cashewnut & Dried Chili

Pour the oil into another container, let a little to sauté the garlic.
Add the spring onion, pieces of dried chilli, stir-fry briefly till fragrant.
Add the oyster sauce and soy sauce and stir till evenly distributed.
Put all the meat and cashews and stir again till all the ingredients are covered with sauce.
Turn off the fire and lift the food.
Decorate with garnish and ready to serve.