Chicken Soto
This enjoyable and miss-able food is very popular with its tasty consommé. Easy to make, rich of taste.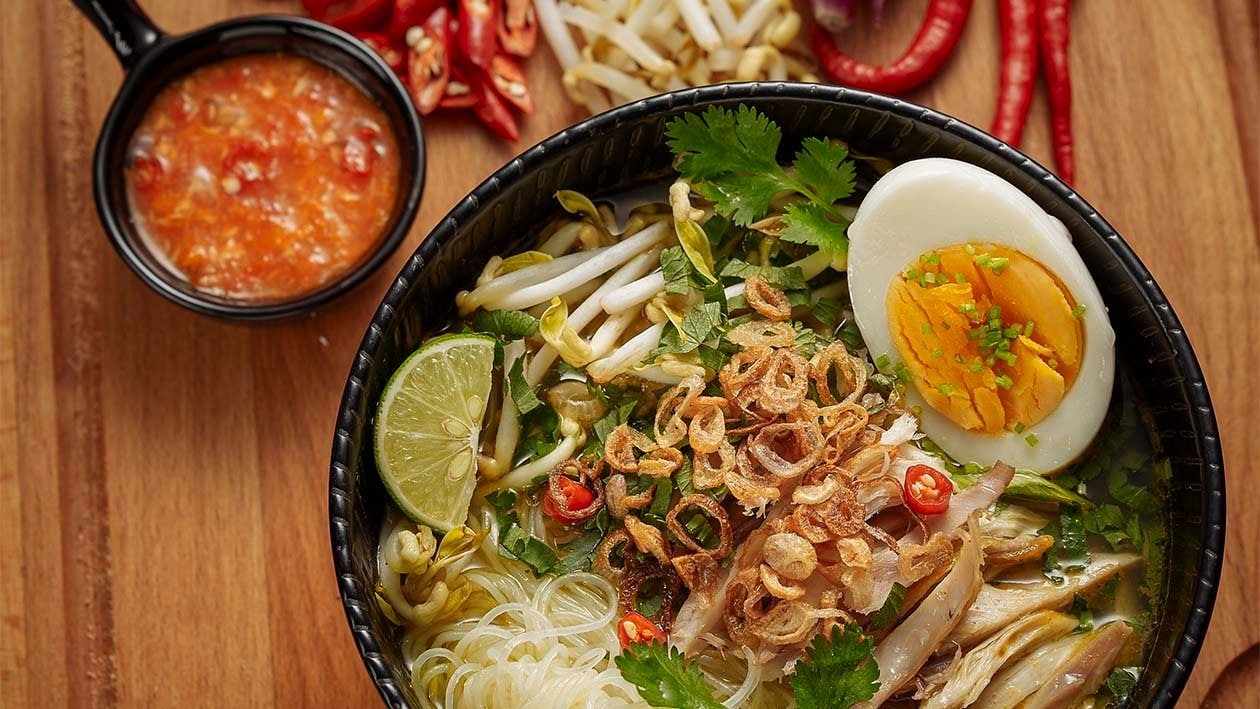 Ingredients
Making Soto Ayam
Royco Chicken Powder - 6 x 1 kg

5.0 g

Lemongrass (stalk)

20.0 g
Serving Soto Ayam
Preparation
Making Soto Ayam

Pour some water into a pan, add Royco Ayam Kuning, chicken and other seasoning. Boil with medium fire for about 30 minutes until the chicken is already cooked.
Add Royco Ayam, salt and pepper into the chicken consommé and turn into a small fire.
After that, take the chicken and leave it until it has low/room temperature and shred the chicken.

Serving Soto Ayam

Put all complement ingredients into a bowl and pour hot chicken consommé into the bowl.
Serve it with rice,sambal, lime, and melinjo.